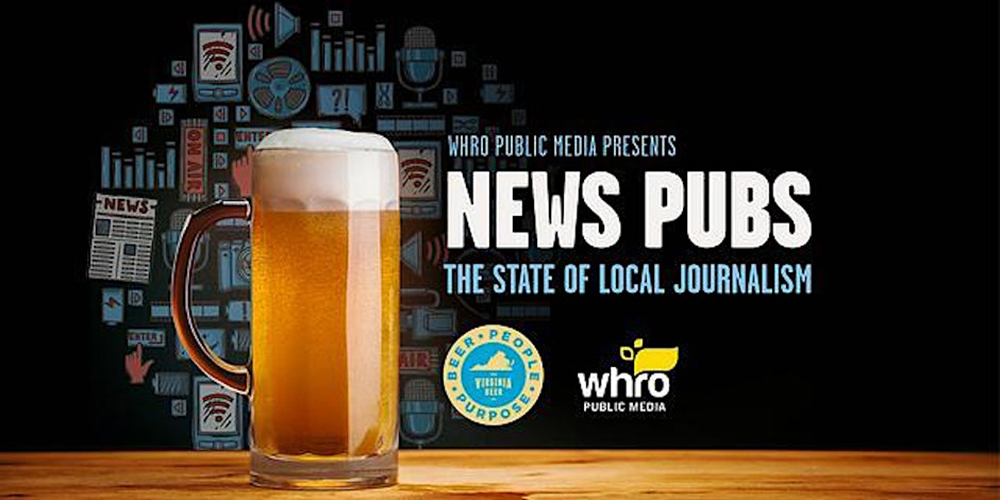 WHRO News Pubs – The State of Local Journalism
Join in the discussion about the state of local journalism via WHRO's final News Pub event, at Nansemond Brewing Station, on Wednesday, November 29, 2023, at 6:30pm. We want YOU to join the conversation!
In this informal gathering, you'll hear from local journalists and community leaders along with a talk hosted by WHRO's CEO Bert Schmidt.
• Explore the uniqueness of nonprofit journalism
• Learn how a WHRO news story is created—from conception, reporting, and fact-checking, to presentation across news channels.
• Share with us the most important issues you are seeing in your community.
FREE to attend; registration for e-ticket required on EventBrite.