Unexpected Meeting Space Solutions
Whether it be in centers, clubs, or historic houses, Suffolk has a host of unique meeting space solutions for you and your group.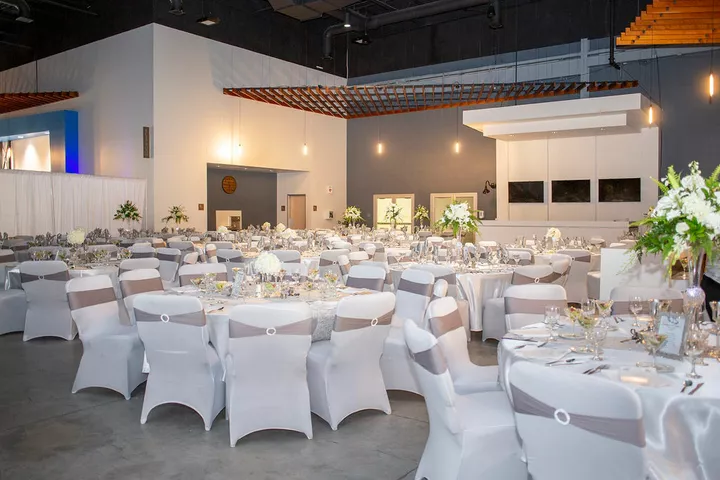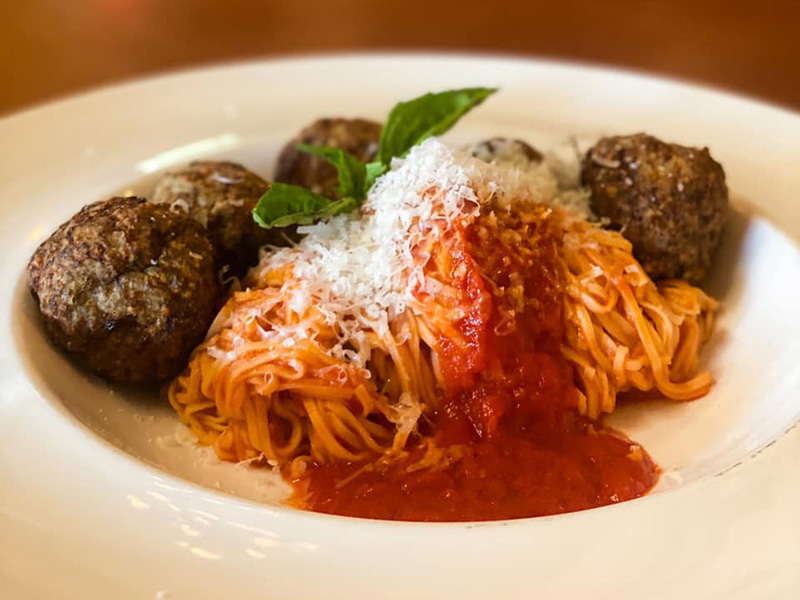 Amedeo's Ristorante
1301 Bridgeport Way
Suffolk, Virginia 23435
757-956-6481
Read More Information
The latest restaurant from the team who brought you Vintage Tavern, River Stone Chophouse, and Decoys Seafood! Amedeo's Ristorante offers an experience of Oderzo, Italy—home to Amedeo Obici, the founder of Planters Peanuts, the creator of Mr. Peanut, and the historic, economic, and healthcare legend in our city.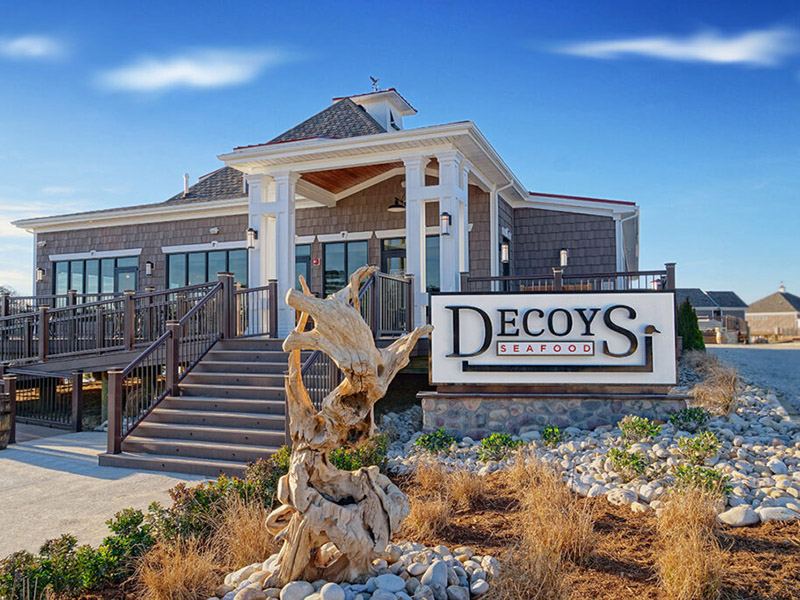 Decoys Seafood
3305 Ferry Road
Suffolk, Virginia 23435
757-977-1081
Read More Information
Family friendly restaurant with an upbeat casual atmosphere located on the historic Bennett's Creek. We are so much more than just a restaurant, featuring a tiki bar, pool with a swim up bar, live music, marina, ship store and luxury overnight cottages.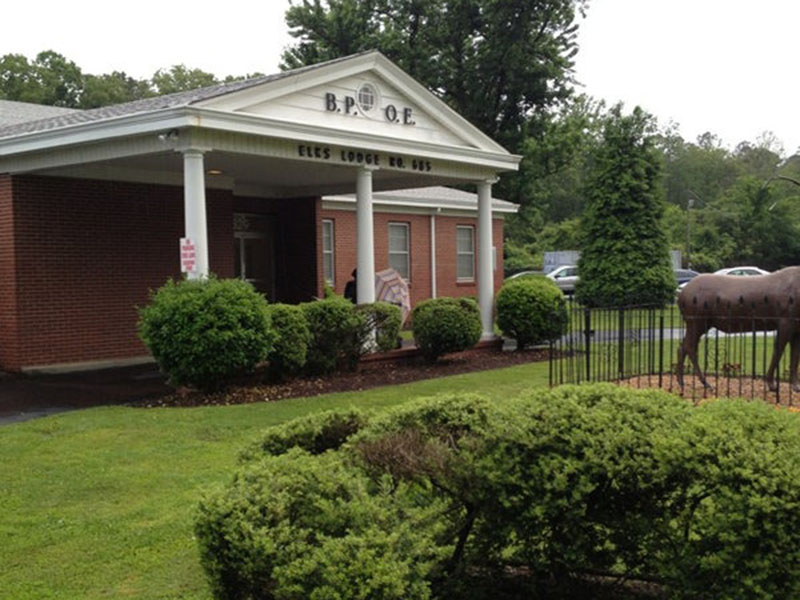 Elk's Lodge
329 W Constance Road
Suffolk, VA 23434
757-809-4646
Read more information
The Suffolk Elks facility has a large meeting side with an adequate-sized kitchen that is available to rent. Please call the lodge to see availability and rates for your needs.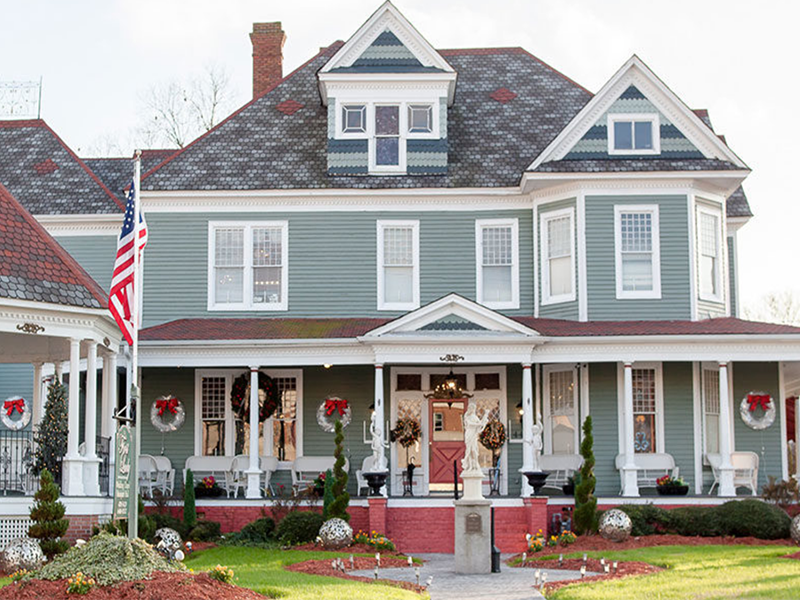 The First Lady of Suffolk
447 W Washington Street
Suffolk, VA 23434
757-478-3420
Read More Information
This elegantly restored 12,000-square-foot Victorian Queen Anne is a unique backdrop to what promises to be an unforgettable meeting or wedding.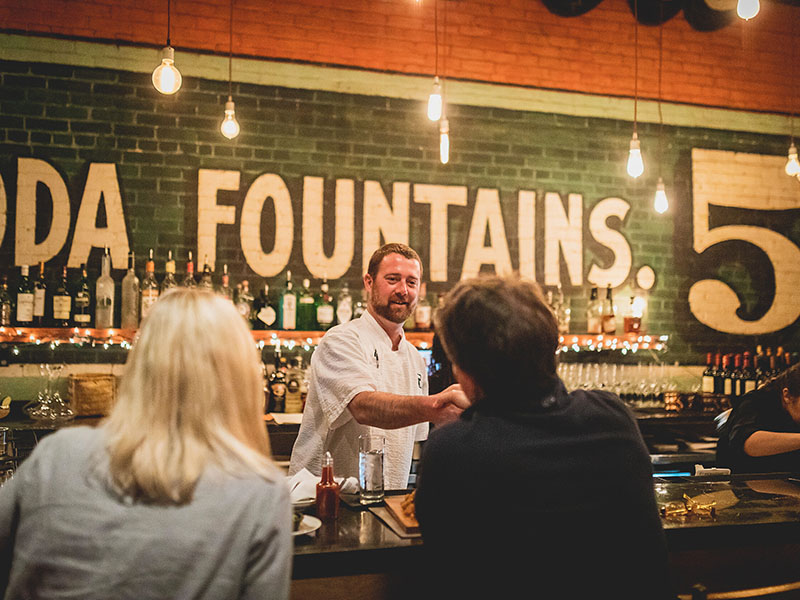 Harper's Table
122 N Main Street
Suffolk, VA 23434
757-539-2000
Read More Information
Harper's Table aims to create unforgettable hospitality and dining for their guests with a focus on very high quality cuisine, reasonable prices and exceptional service.
This unique eatery offers private meeting space for board retreats, bridal showers, rehearsal dinners, and small meetings (capacity is 25 people).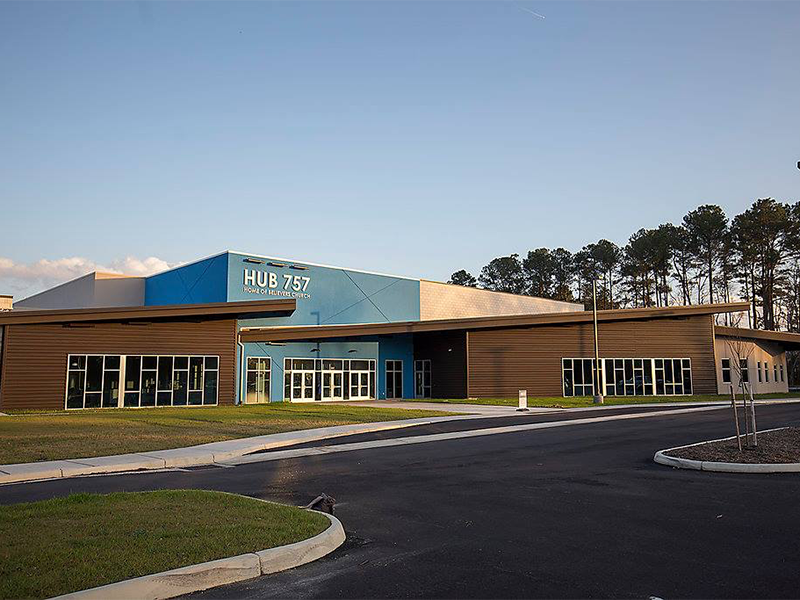 Hub 757
6801 Bridgeway Drive
Suffolk, VA 23435
757-800-1900
Read More Information
Hub 757 is a state-of-the-art 28,000-square-foot multi-purpose venue offering flexible function space for a variety of events. Weddings and receptions, banquets, concerts, meetings, parties – the possibilities are endless!
Hub 757 features an urban chic, industrial atmosphere capable of accommodating all types of events—from 10 to 1,000 guests. The largest room, the auditorium, can seat up to 1,000 guests theater-style or can accommodate up to 250 for a banquet. The largest banquet area is The Commons. There are also smaller meeting rooms that can accommodate groups ranging from 10 to 125 people, depending on your required room set up. Don't forget the kids! The Treehouse is the perfect room to host your child's birthday party! It offers an indoor play area for children age 2-12 to enjoy. For those children with special needs, Champions Club offers specialized spaces to foster development, learning and fun!
Renters of our space can contract with licensed caterers for those events requiring food and beverage. Or for a more simple approach, bring in food from a local restaurant or business. Any events with food and beverage will also have full use of our kitchen.
Located in the Harbour View area of Northern Suffolk, just off Interstate 664, (exit 8A), Hub 757 is easily accessible and is in close proximity to many restaurants and retail outlets. For those that need nearby overnight accommodations, Hub 757 is within easy walking distance to two hotels.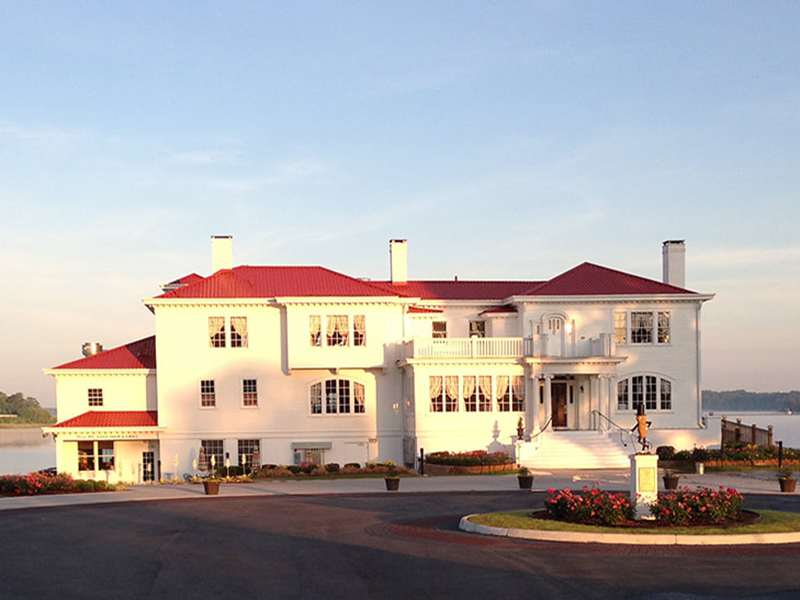 The Obici House at Sleepy Hole Golf Course
4700 Sleepy Hole Road
Suffolk, VA 23434
757-538-0336
Read More Information
This 1920s Art Nouveau-style mansion was built along the Nansemond River by Amedeo Obici, an Italian immigrant and founder of Planters Peanuts. The house was home to him and his beloved wife Louise. The Obicis were well known in Suffolk for both their philanthropy and gracious hospitality.
This historic home, listed on the National Register of Historic Places, was recently renovated to much of its original grandeur and now has taken on a new life as a popular special events venue and restaurant.
Obici House Catering provides for all of your dining and beverage needs. The Obici House is ideal for hosting business and civic meetings, club luncheons, conferences, fundraisers, galas, holiday parties, rehearsal dinners, reunions, and weddings.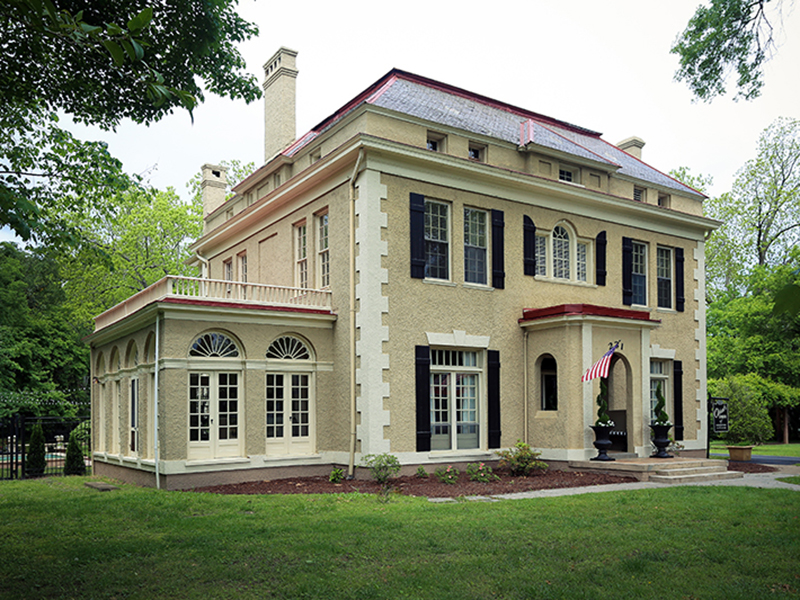 The Pinner House
231 Pinner Street
Suffolk, VA 23434
757-539-8969
Read More Information
Experience the elegance and warmth of The Pinner House in downtown Suffolk. Built in the 1890s by John B. Pinner (a member of one of Suffolk's most prominent families), the Pinner House is the perfect backdrop to share with your family and guests.
The design of the Pinner House is an understated elegance with a touch of whimsy. All the spaces have been thoughtfully renovated to celebrate the home's original architecture, while providing all of the contemporary comforts of today. The Pinner House is idea for intimate celebrations, family gatherinies or just friends catching up.
The Pinner House is the idea setting for gatherings up to 50 guests, including: holiday parties, milestone birthdays, bridal showers, baby showers, anniversaries, rehearsal dinners, and reunions. Rental price for private events is $150/hour. The Pinner House can also host corporate lunches, meetings, boss retreats, and networking groups. For a detailed price sheet, fill out the event inquiry form on the website. Packages are also available; please see the website.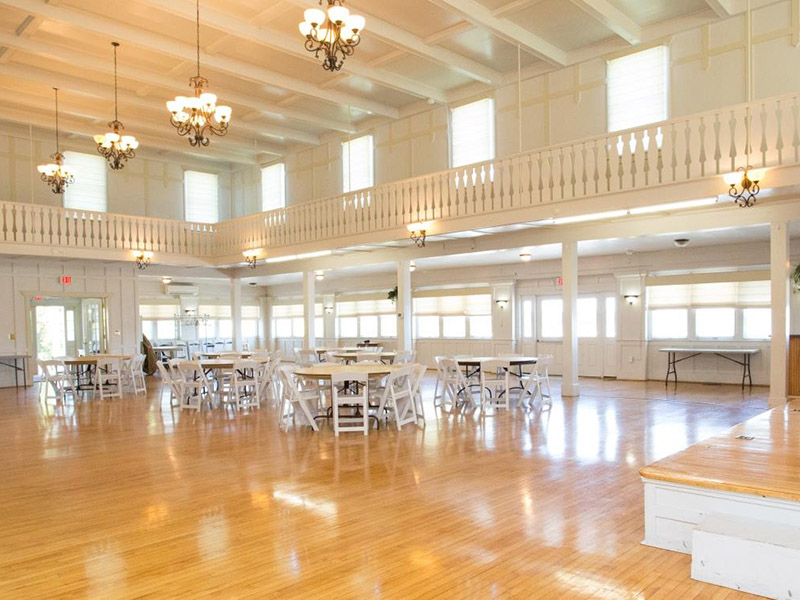 The Planters Club
4600 Planters Club Road
Suffolk, VA 23435
757-514-7250
Read More Information
With a beautiful view of the Nansemond River, the Planter's Club is a great medium-sized facility for groups of all sizes. The facility includes a 2,500-square-foot banquet room with a raised stage and wet bar, a fully-equipped kitchen, and a 450-square-foot open deck. The facility has a maximum limit of 144 people.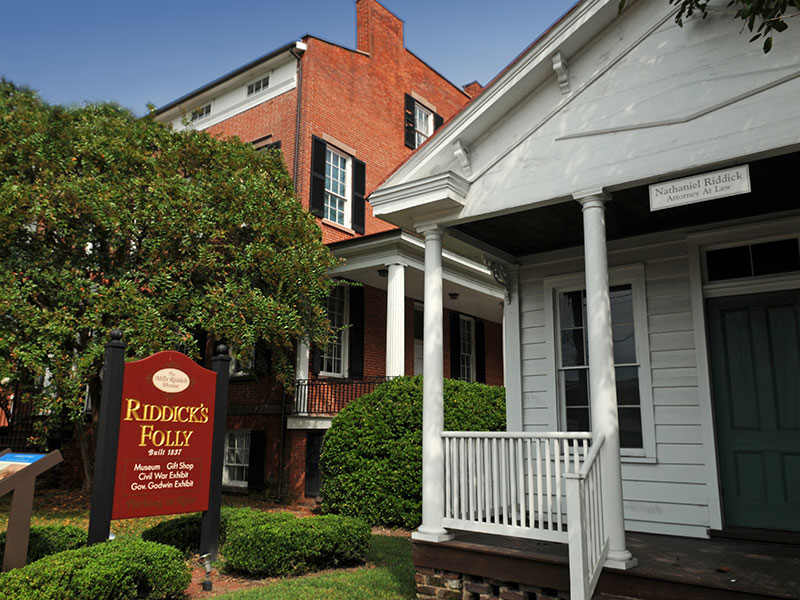 Riddick's Folly House Museum
510 N Main Street
Suffolk, VA 23434
757-934-0882
Read More Information
This 1837 Greek Revival house museum has four floors, 21 rooms and 16 fireplaces. All four floors are open to the public. The building features elegantly furnished double parlors, a gentlemen's library, and adult and children's bedchambers. Also open are the laundry and dining rooms, and our newest restoration project, the kitchen. Meeting space is available for up to 25 people.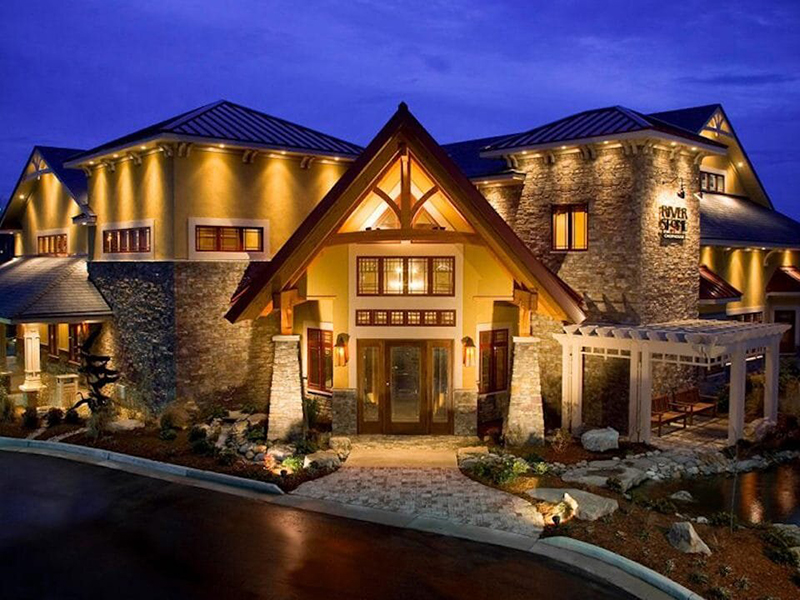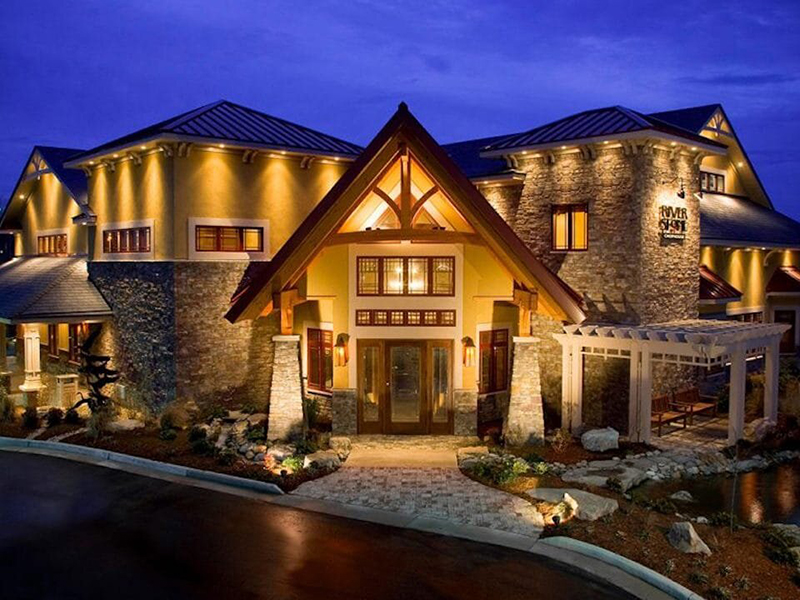 River Stone Chophouse
8032 Harbour View Boulevard
Suffolk, VA 23435
757-724-9888
Read More Information
Hampton Roads premier Chophouse featuring Steaks, Seafood and Raw Bar. The only restaurant locally aging Hereford Beef and custom cutting our own steaks to delight every carnivore. Exceptional service combined with a carefully selected value driven wine list make dining at River Stone an unforgettable experience.
The Arts and Crafts inspired space includes a stone fireplace, Wi-Fi and wide screen televisions. The second floor offers four private rooms with audio visual to accommodate all your meeting needs.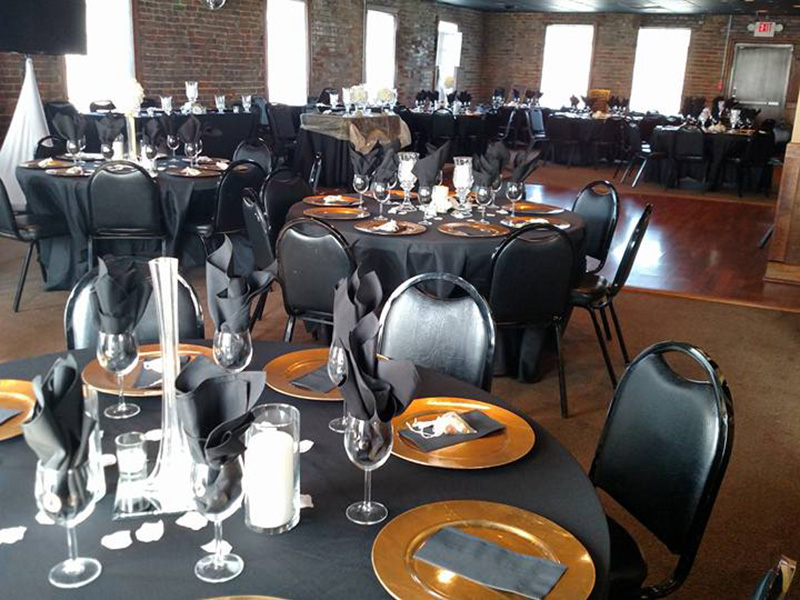 The Second Floor
136 S Main Street
Suffolk, VA 23434
757-538-1417
Read More Information
Host your next event in one of Downtown Historic Suffolk's most interesting structures. Originally utilized as a carriage maker's shop and later morphed into a sleek jazz club, The Second Floor has found new life as a flexible meeting space for baby/bridal showers, business meetings, family reunions, receptions, retreats, and weddings. Most any occasion can be accommodated in this unique space. Find them on Facebook!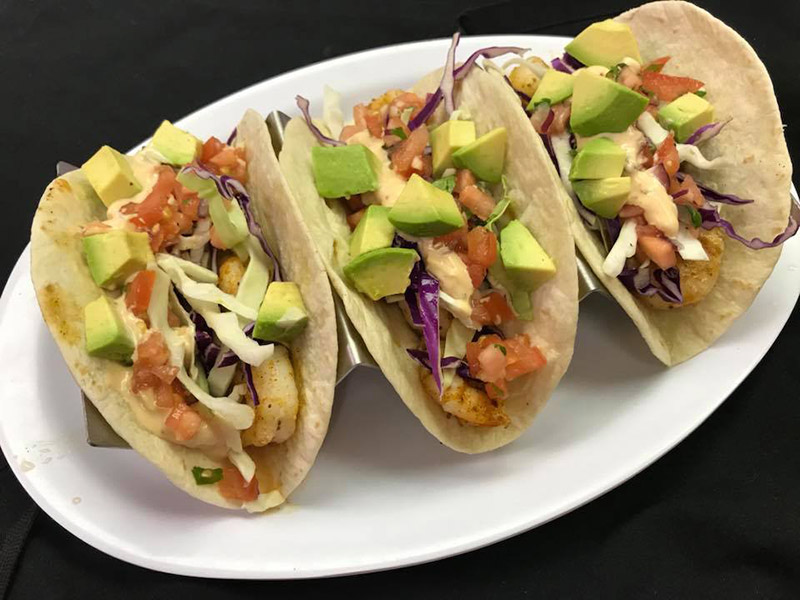 Suffolk BBQ Company at the Airport
1200 Gene Bolton Dr
Suffolk, VA 23434
757-925-1174
Read More Information
Suffolk BBQ Co. is now serving guests at Suffolk Executive Airport! The menu serves up tasty breakfast and lunch fare seven days a week, including breakfast staples such as fresh hotcakes, French toast, omelets, and egg sandwiches, as well as BBQ sandwiches and platters, chicken tender baskets and ribs.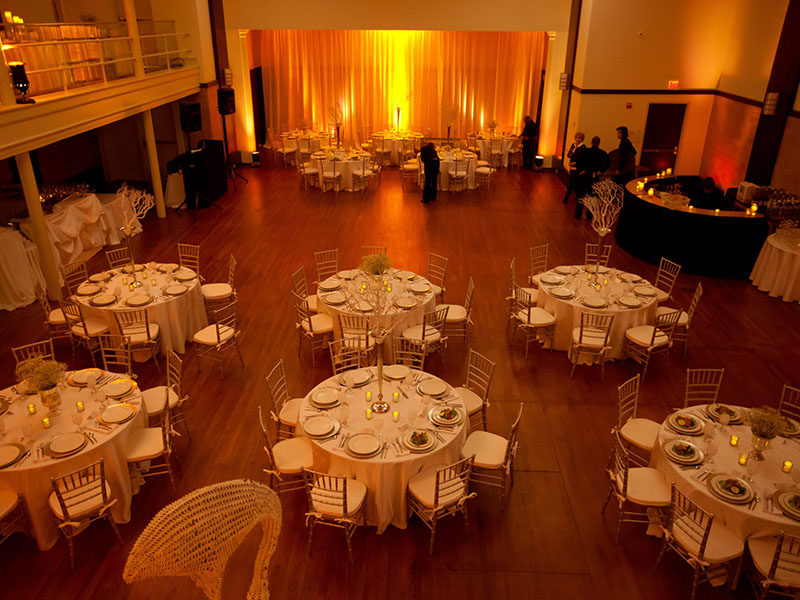 Suffolk Center for Cultural Arts
110 W Finney Avenue
Suffolk, VA 23434
757-923-0003
Read More Information
The Suffolk Center for Cultural Arts has a 500-seat theater and 3,860-square-foot ballroom, executive board room, studio and art galleries that double as meeting spaces.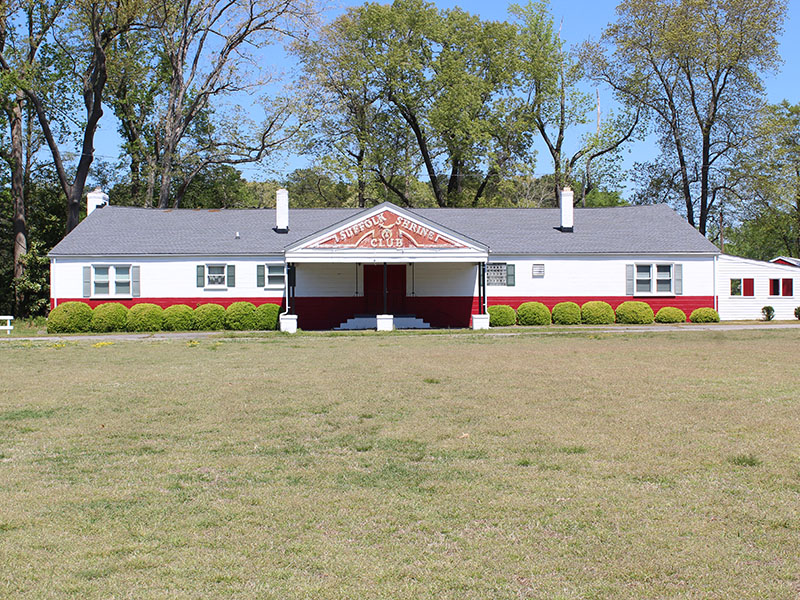 Suffolk Shrine Club
500 Elizabeth Street
Suffolk, VA 23434
757-923-1913
More info coming soon!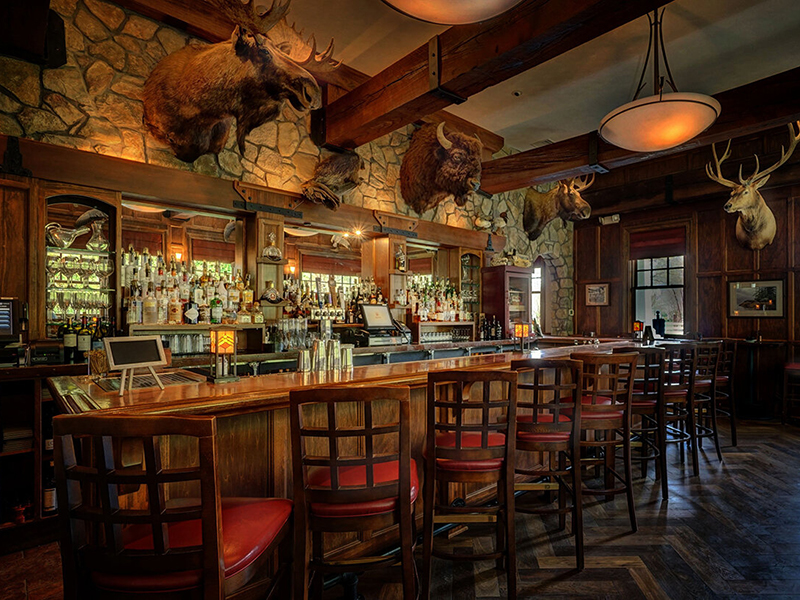 Vintage Tavern
1900 Governor's Pointe Drive
Suffolk, VA 23436
757-238-8808
Read More Information
Since 2006, Vintage Tavern has delivered Southern hospitality and seasonally Southern cuisine with flair. The warm and cozy dining room is comfortable and relaxed, yet offers intimate booths and romantic tables by the fireplaces. Local and regionally sourced produce and seafood is the core of our seasonal Southern cuisine.
Vintage Tavern offers a second floor dining room that will accommodate up to 50 guests for a seated dinner. If you need to have a cocktail area upstairs, 50 guests is the maximum. We can offer cocktails on our garden terrace weather permitting, early in the evening. However, the garden terrace is not available as a private venue after 7 p.m.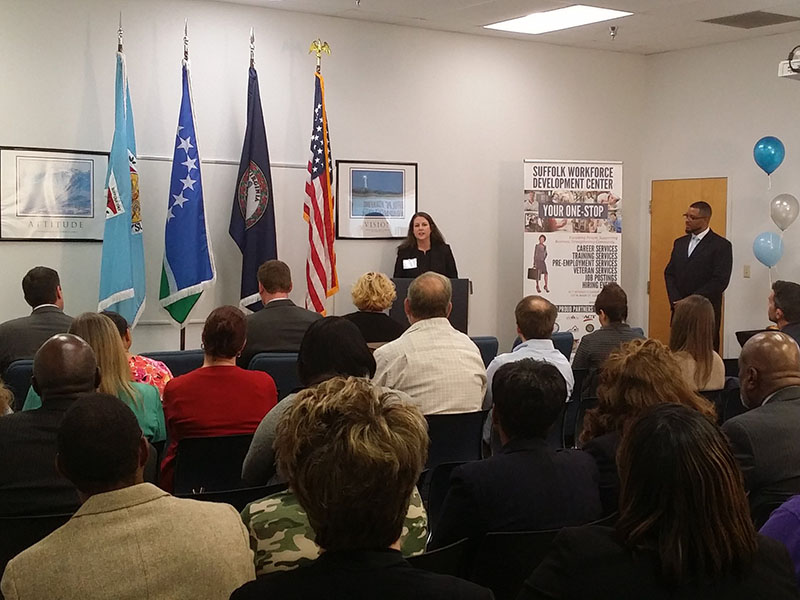 Workforce Development Center
157 N Main Street
Suffolk, VA 23434
757-514-7730
Read More Information
The Suffolk Workforce Development Center can accommodate up to 43 people. Call 757-514-7730 for more details.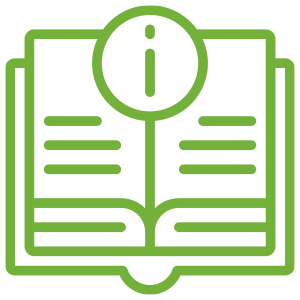 Get your free Visitors Guide
Your ultimate guide to Suffolk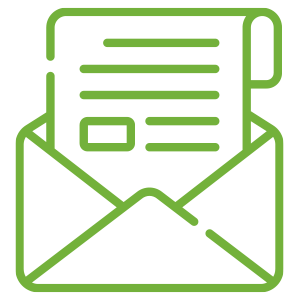 Sign up for our Newsletter
Be the first to hear about travel ideas, new local experiences, and deals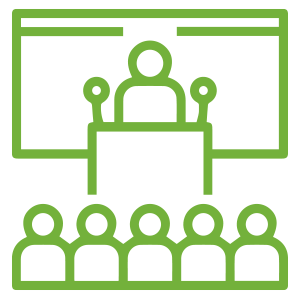 It's a good time to meet in Suffolk!