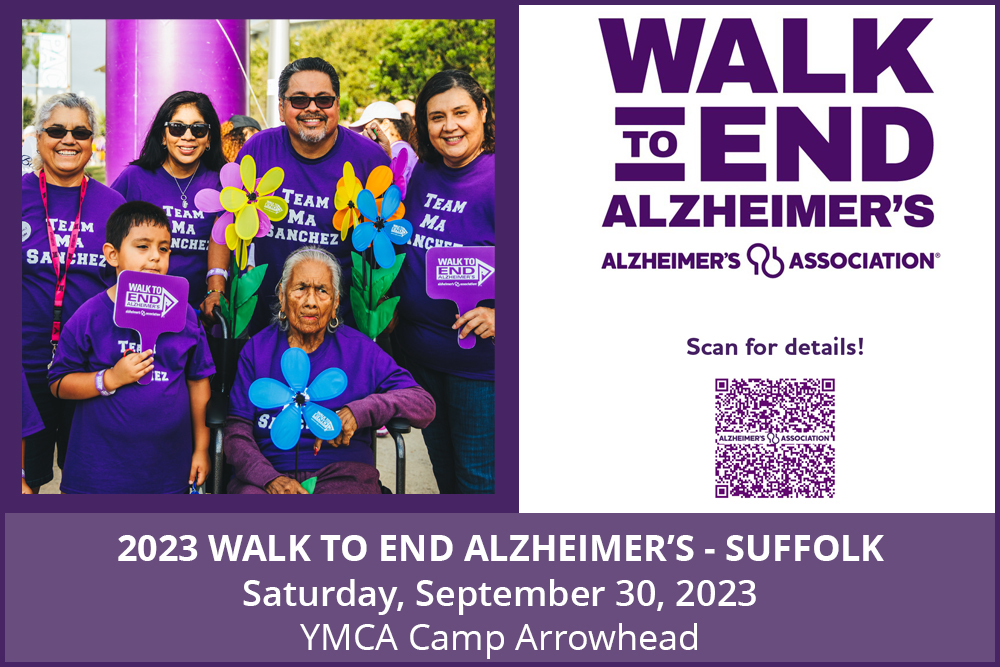 Walk To End Alzheimer's – Suffolk 2023
At the Alzheimer's Association Walk to End Alzheimer's®, we're fighting for a different future. For families facing the disease today. For more time. For treatments.
This year's Suffolk Walk will take place on Saturday, September 30, 2023, at YMCA Camp Arrowhead. The ceremony begins at 9:40am and the walk begins at 10am.
We're closer than ever to stopping Alzheimer's. But to get there, we need you. Join us for the world's largest fundraiser to fight the disease. Register today here!