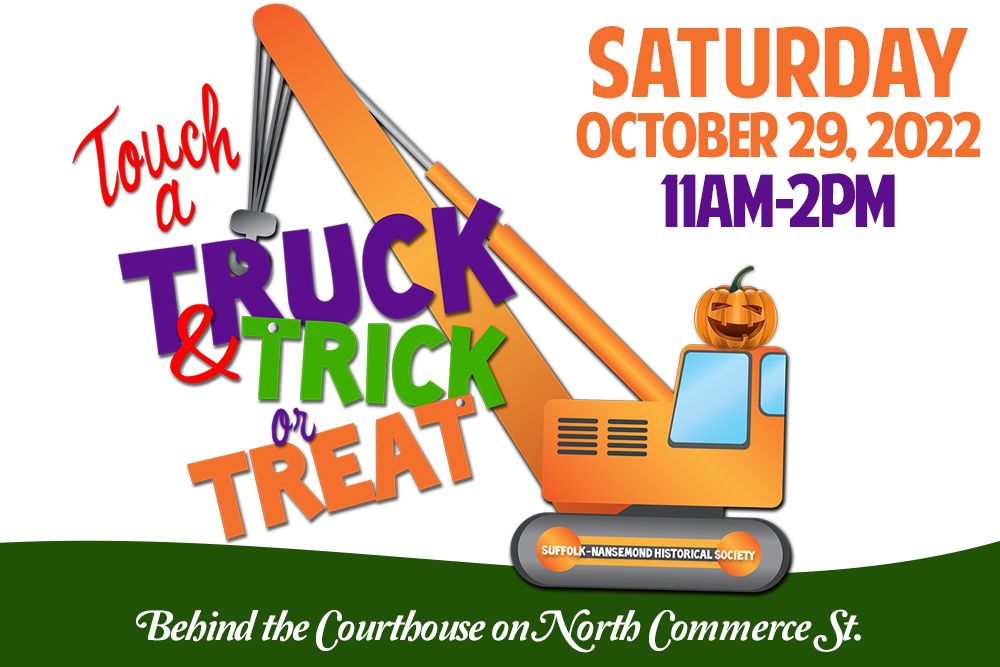 Touch a Truck & Trick or Treat
Bring your little goblins and ghouls to the parking lot behind the Courthouse (on N. Commerce Street) on Saturday, October 29, 2022, for Touch a Truck & Trick or Treat! The event begins at 11am and ends at 2pm, rain or shine. Enjoy food, candy, games, trucks, and more! Children can see, touch, and explore their favorite big trucks and vehicles. It is a one-day interactive event that also gives children the opportunity to meet the men and women that serve, protect and build our community. Vehicles on display include construction trucks, emergency vehicles, tractor trailers, and utility trucks. WEAR YOUR COSTUMES AND BRING TREAT BAGS! Tickets are $5 each or 4 for $15 and are available on-site the day of the event.
For more information, call the Suffolk-Nansemond Historical Society at 757.539.2781.