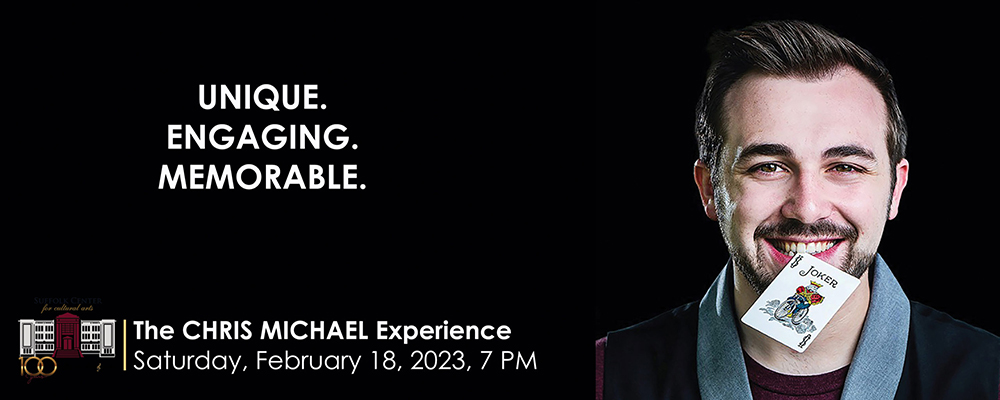 The Chris Michael Experience
Join the Suffolk Center for Cultural Arts as they welcome Chris Michael on Saturday, February 18, 2023. Chris Michael is a celebrity entertainer who has performed his unique mix of beatboxing, sleight-of-hand, mind-reading, and even dangerous stunts for thousands of thrilled audiences all over the world. His creative mind has worked behind the scenes of America's Got Talent, along with three other national television shows. He is currently the performer of choice for the Washington Commanders, U.S. Army, and even the FBI. Tickets are $18-$28.
To purchase tickets, contact the Suffolk Center box office at 757.923.2900 or visit SuffolkCenter.org.