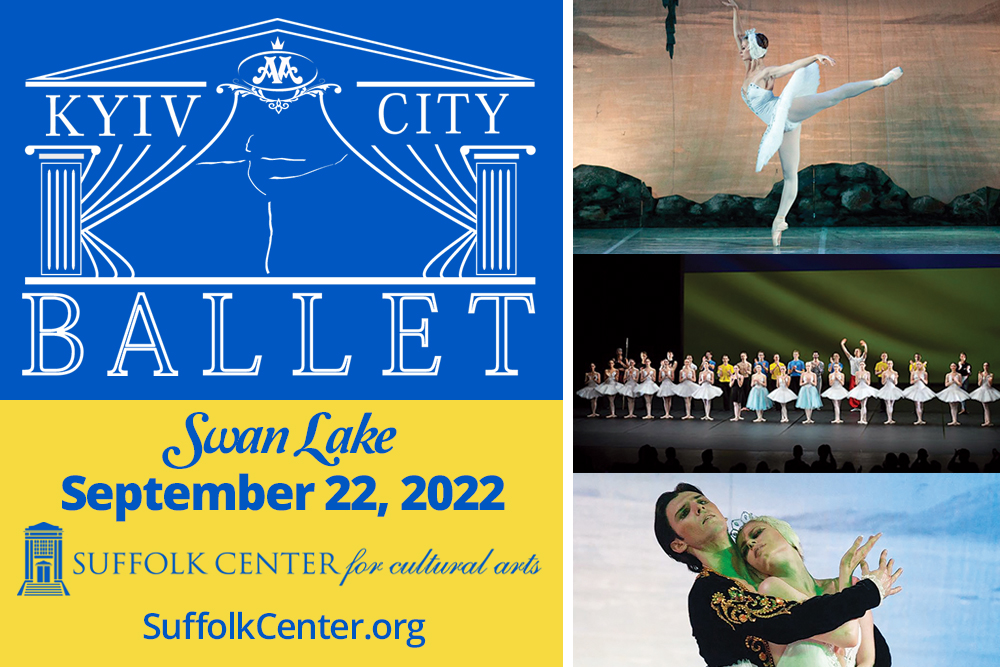 Swan Lake by the Kyiv City Ballet
On Thursday, September 22, 2022, at 7pm, the Suffolk Center for Cultural Arts will offer a once-in-a-lifetime opportunity to see the Kyiv City Ballet perform their full-length performance of "Swan Lake," choreographed by Marius Petipa, Lev Ivanov, and Ivan Kozlov. The company's star ballerina, Krystina Kadashevych and Oksana Bondarenko, will be featured, as will Vsevolod Maevskiy, a former soloist at the Mariinsky Ballet in St. Petersburg, now a principal with the troupe.
Tickets are $50-$75 for adults; children ages 2-15 are $25.
Reserve your seats online at SuffolkCenter.org or by calling the Suffolk Center Box Office at 757.923.2900.
*For an extraordinary opportunity, the Suffolk Center for Cultural Arts will host a "Meet & Greet" Finale Reception for guests to mingle, enjoy refreshments, and take photos with the Kyiv City Ballet, from 5-6:30pm. Reception tickets are available at the Suffolk Center website.