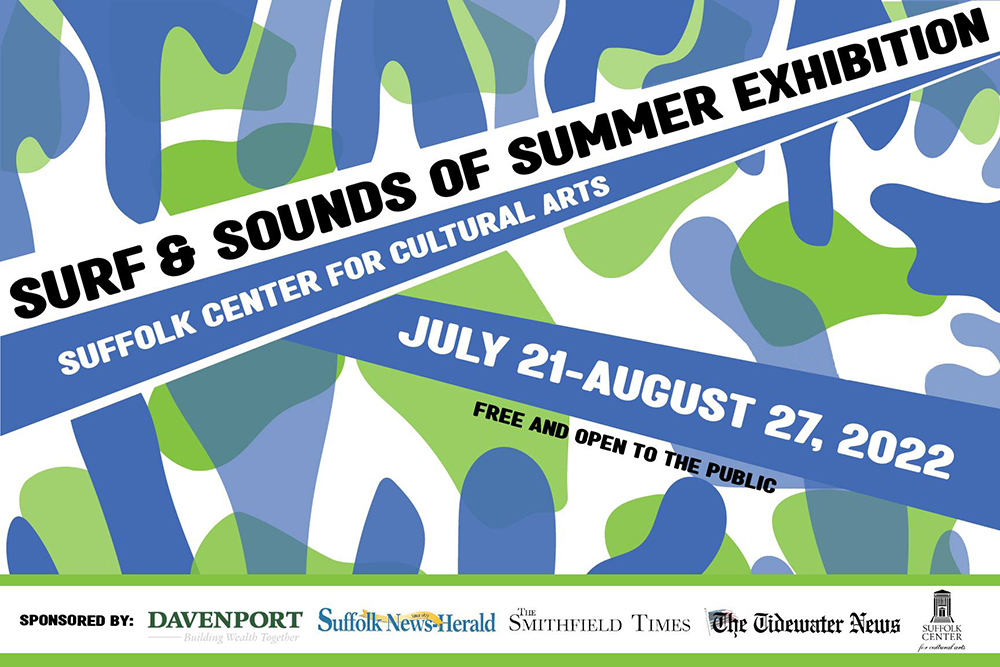 Surf & Sounds of Summer Exhibit
The Suffolk Center for Cultural Arts invites you to visit Surf and Sounds of Summer, an exhibit of artwork that exemplifies positive summer experiences. Crashing waves, sounds of seagulls, children laughing, boats bobbing in the ocean, people fishing and crabbing, picnics of corn on the cob, watermelon, hotdogs, and ice cream—these are just some of the images depicted in the artwork for this exhibit that captures the essence of summer.
This exhibit is on display July 21-August 27, 2022. Galleries are open Tuesday-Saturday, from 11am-4pm.