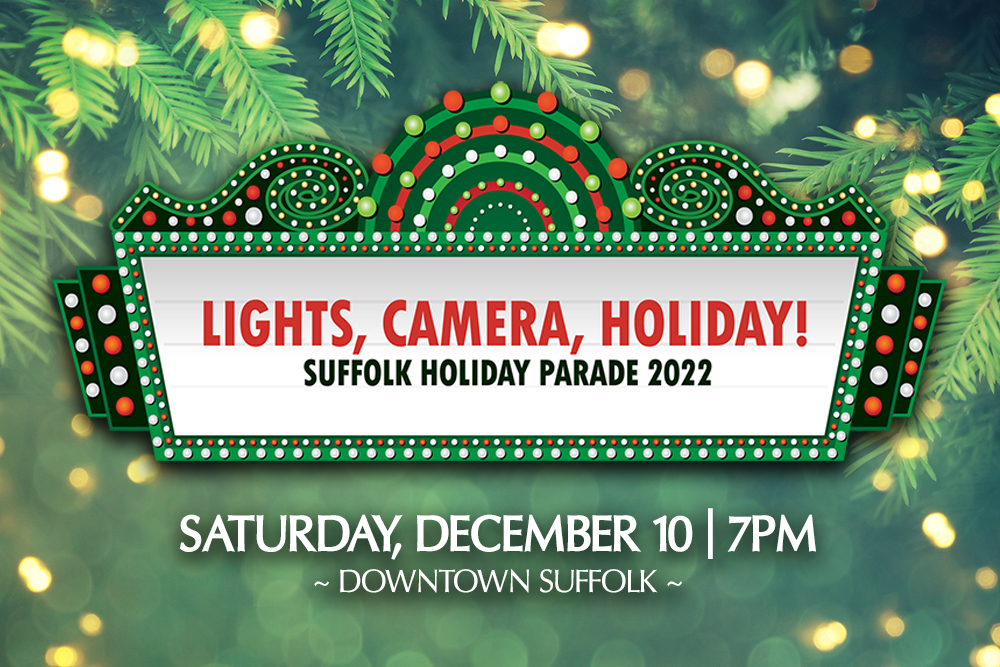 Suffolk Holiday Parade 2022
View the sights and sounds of the 2022 Suffolk Holiday Parade on Saturday, December 10, 2022, at 7pm. Find the best spot to watch the floats, equestrian units, marching bands, and festive vehicles as they make their way down W. Washington Street and turn up N. Main Street, with the parade route ending at Finney Avenue. The Grandstand will be in front of the old SunTrust Building in the 100 block of N. Main Street. Be sure to grab a seat to catch all the great performances!
Parade route streets will close at 5pm for parade set-up. Streets in the Lakeside community will host parade line-up beginning at 3pm, and will be closed to through traffic. Free parking for the event is available in all City Public Parking lots, including the Godwin Courthouse parking lot, Commerce Street lot, and Market Street parking lot.
Is your group interested in showing off their holiday spirit this season at the 2022 Suffolk Holiday Parade? The application and information packet will become available in the fall—contact Suffolk Parks & Recreation at 757.514.7250 or visit SuffolkVa.us/Parks for details as they become available. There is a $25 registration fee.
For more information about this event, contact Chelsea Morgan at 757.514.7267 or cmorgan@suffolkva.us.