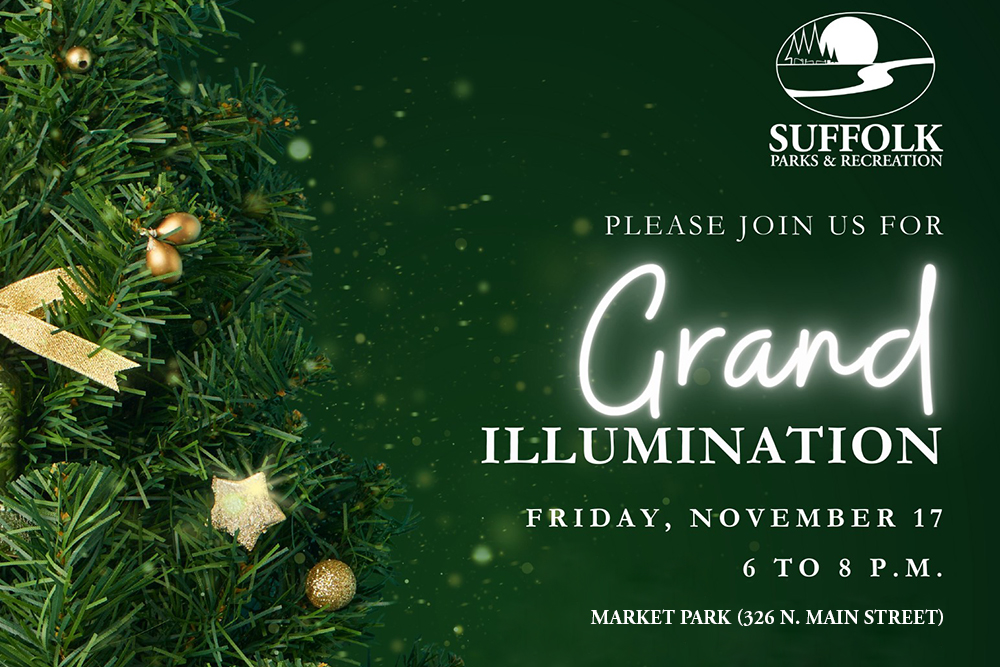 Suffolk Grand Illumination 2023
The 2023 Holiday Season officially begins in Suffolk on Friday, November 17, 2023, with a hometown kickoff. The Grand Illumination Ceremony at Market Park (next to the Seaboard Station Railroad Museum) in Downtown Suffolk will ring in the holidays with the park opening at 6pm.
Watch the 32-foot tree light up when the switch is flipped to illuminate Suffolk for the holiday season. Be there as Santa arrives in style, enjoy seasonal music, and enjoy a horse-drawn carriage ride. Youngsters will be able to participate in various holiday-themed craft activities in heated tents. Be sure to bring along your camera to capture your children's smiling faces as they whisper their Christmas wishes to Santa Claus.
This is a Suffolk Parks & Recreation event. For more information, contact Suffolk Parks & Recreation at 757.514.7250.