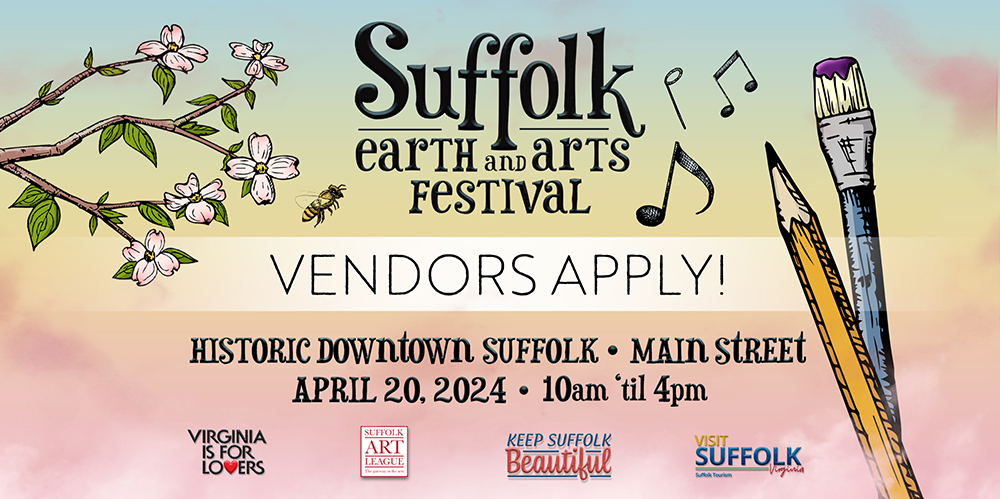 Suffolk Earth and Arts Festival 2024
The Suffolk Earth and Arts Festival is returning to the heart of Suffolk, on April 20, 2024, promising a day filled with creativity, culture, and community spirit. Organized by Keep Suffolk Beautiful and the Suffolk Art League, the festival will run from 10am to 4pm. Organizers are delighted to share that this year's festivities will be hosted on Main Street in the historic downtown area.
To ensure a spot at this exciting event, potential vendors are encouraged to apply early. The Early Bird Special for vendor applications is now open. For a 12ft x 12ft space, the cost is $85.00.  The Early Bird Special ends on January 12, 2024. 
To apply as a vendor please complete the Earth and Arts Festival Vendor Application. For more information, please visit, www.suffolkartleague.com/suffolk-earth-and-arts-festival.html or contact Linda Bunch at suffolkartleague@verizon.net or call 757 925-0448.