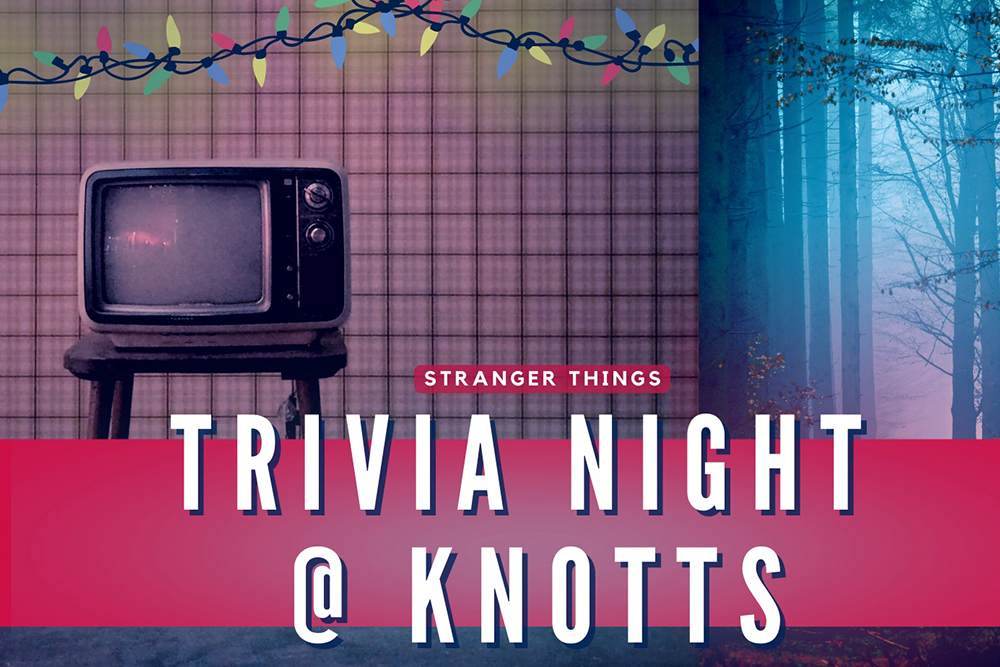 Stranger Things Trivia at Knotts Coffee!
It's 3rd Thursday Trivia Night at Knotts and we're gearing up to take on STRANGER THINGS trivia! Grab your friends, some dinner and drinks, and get ready to venture into the UPSIDE DOWN, on Thursday, July 21, 2022, from 6-8pm!
***No entry fees. Team size is a max of 6 and will need to be sitting and ready to start no later than 6:30pm when round one starts. Three rounds of 15 questions with an intermission in between rounds to refill your food and drinks. Winning team will receive a prize at the end!
Event by 3800 Acqua Apartments, Bridgeport Suffolk, and Knotts Coffee Company