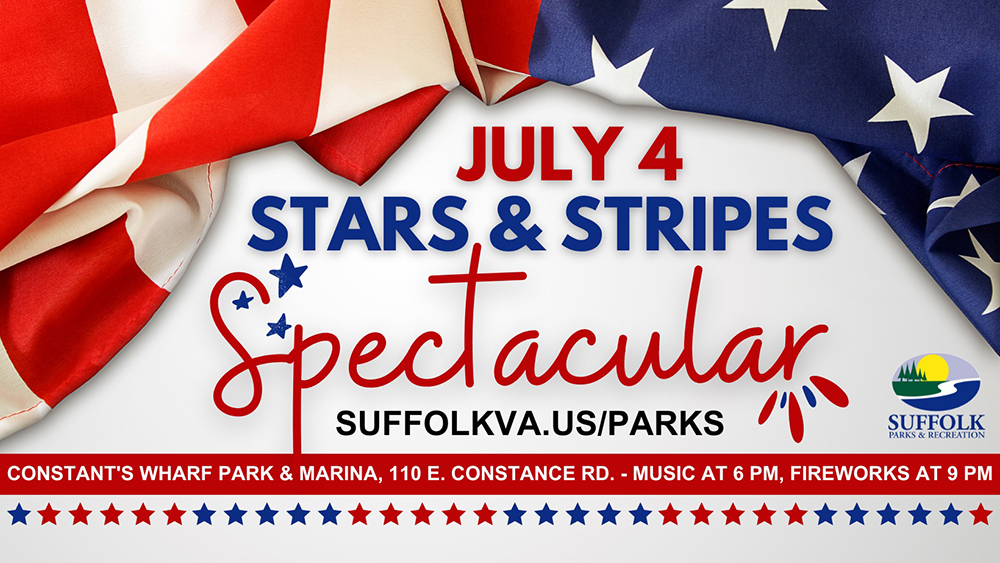 Stars & Stripes Spectacular 2023
Join Suffolk Parks & Recreation on Tuesday, July 4, 2023, as the skies of Suffolk light up with a fireworks show over the beautiful Nansemond River at Constant's Wharf Park and Marina. The park will open at 5:30pm with entertainment, bounce houses, merchandise vendors, and a variety of food choices.
Rocky 7 will take the stage at 6pm with a repertoire of songs in a variety of styles. The fireworks show will begin at 9pm for the entire family to enjoy.
There is no on-site parking for this event. Shuttle parking will begin at 5:15pm from the Courthouse (150 N. Main Street).
For more information, please contact Suffolk Parks & Recreation at 757.514.7250 or parksemail@suffolkva.us.