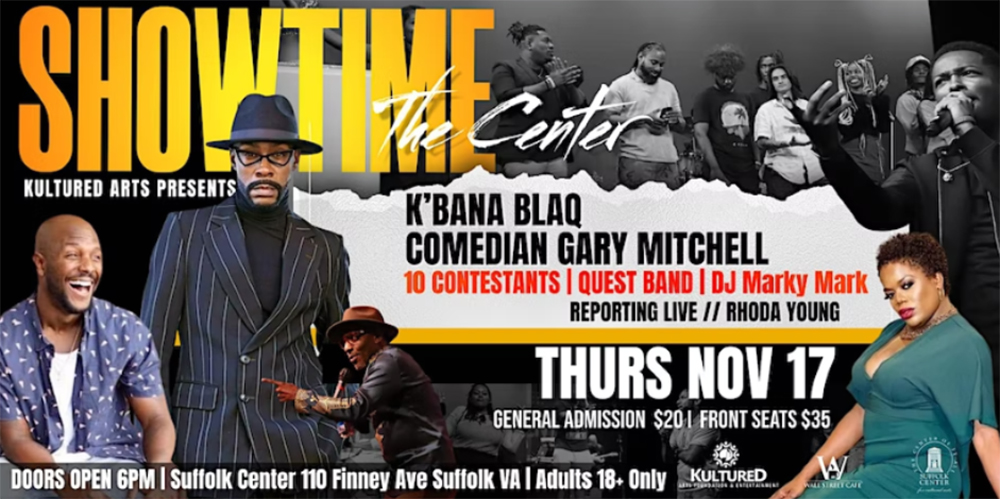 SHOWTIME at The Center
The Suffolk Center is partnering with Wall Street Café to expand Open Mic and collaborate with local businesses. Based upon the popular Showtime at the Apollo, SHOWTIME at the Suffolk Center will be held on November 17, 2022. Doors open at 6pm! This show features K'Bana Blaq, Comedian Gary Mitchell, 10 Contestants, Soulful Sounds, DJ Marky Mark, and a Quest Band special tribute!
Early Bird Tickets: $15 General admissions / $30 Front Seats: Use Promo Code Early Bird. It's ShowTime!
Attendees are encouraged to cheer & boo ~ just like the iconic Showtime at the Apollo!