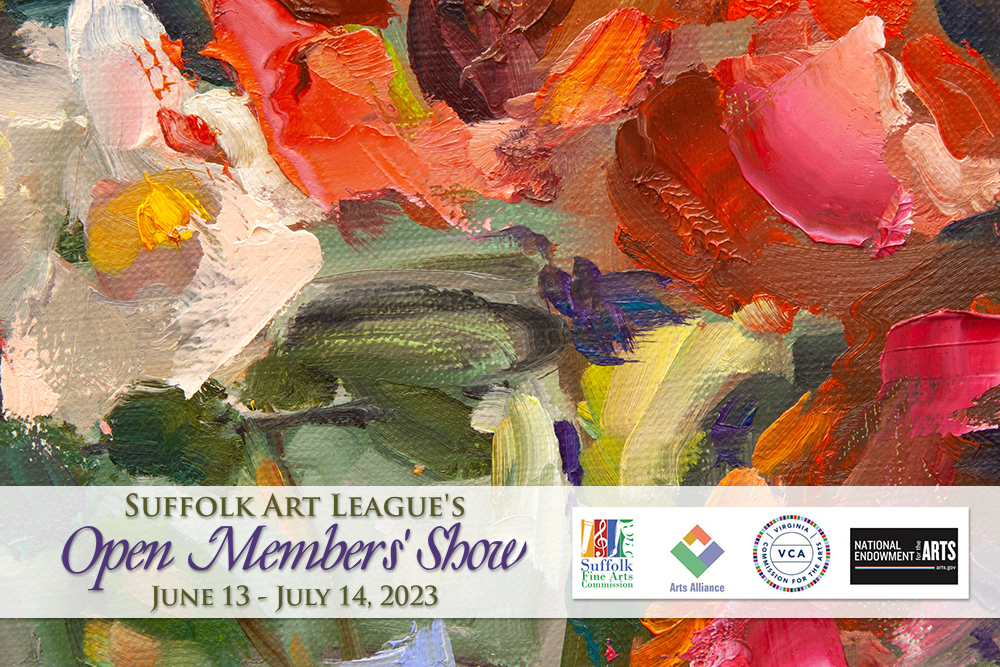 Suffolk Art League's Open Members Show 2023
Suffolk Art League invites you to the Annual Open Members Show, on exhibit from June 13 to July 14, 2023. This open show features artwork by current members of the Suffolk Art League. These artists from the Hampton Roads region (and beyond) work in many different styles, including traditional still life, landscape paintings, and non-representational/abstract works, in a wide variety of art mediums. In addition to the two-dimensional works on display, there are glass, clay, and wood sculptures, mixed media sculptures, and jewelry.
The Suffolk Art Gallery is open Tuesday-Saturday, 10am to 5pm, and Sunday, 1-5pm.