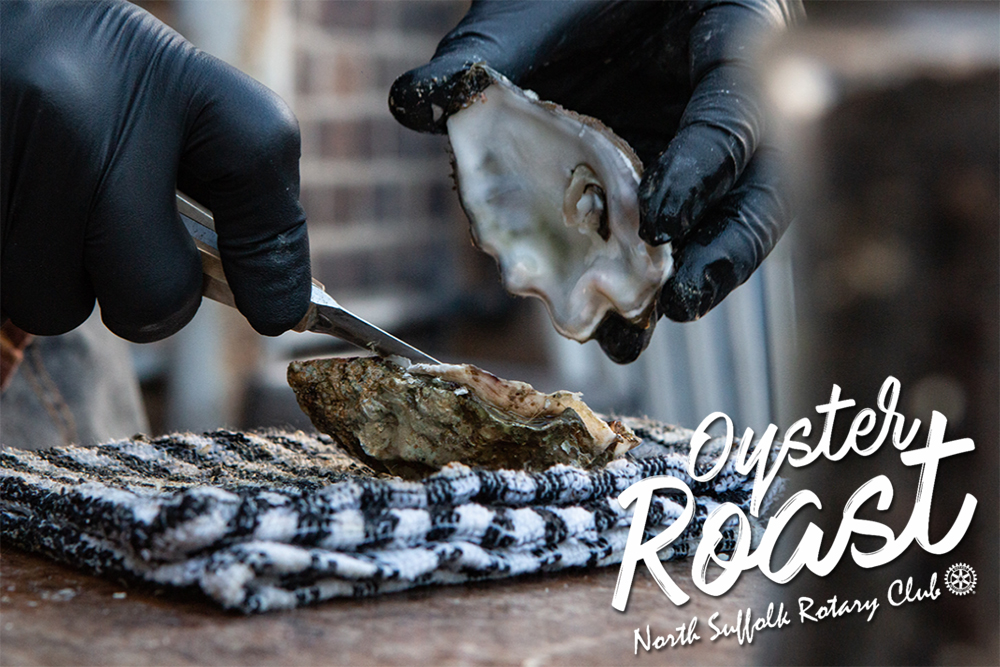 North Suffolk Rotary Club Annual Oyster Roast
The North Suffolk Rotary Club invites you to their Annual Oyster Roast at The Rose Family Farm on Wednesday, November 2, 2022. This annual event is the highlight of the year and always delivers a great time with great friends.
Nestled on the banks of the serene Lake Burnt in the historic village of Chuckatuck in Suffolk, Virginia, the Annual Oyster Roast is a fun way to wind down those mid-week blahs with tons of freshly roasted Oysters, Local Pit-Cooked BBQ, plenty of ice cold beer, tasty wine and live entertainment by local favorites StOLEN.
All proceeds benefit the North Suffolk Rotary Club, the local chapter of District 7600 of Rotary International. Money raised for this event will go directly to local charities.