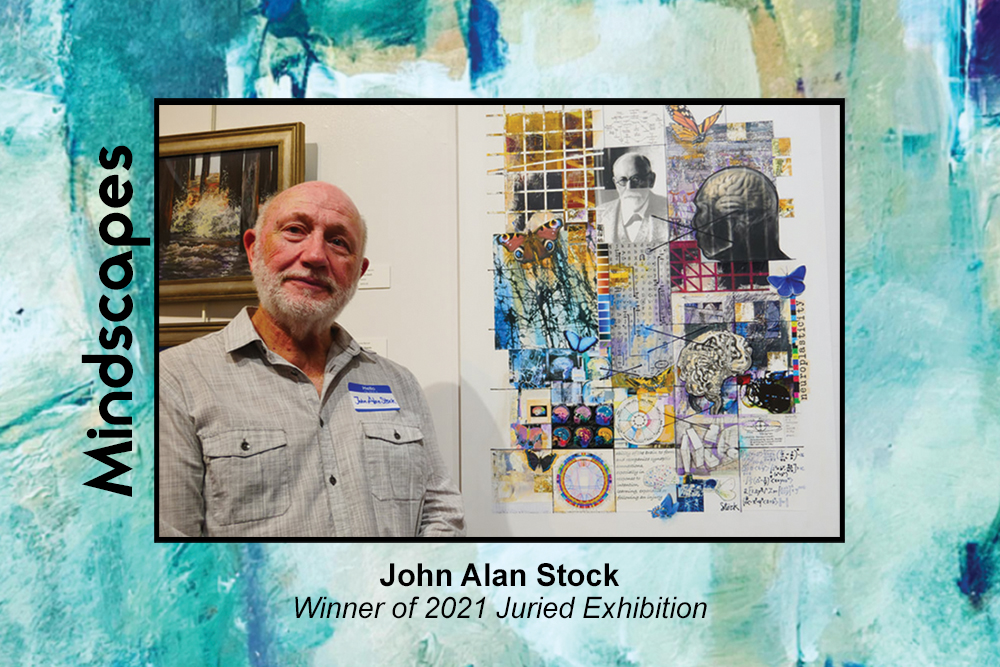 Mindscapes: One-Person Exhibit by John Alan Stock
The Suffolk Art League will present "Mindscapes," a one-person show by John Alan Stock, winner of the SAL 2021 Annual Juried Exhibition. The show brings together several series, all of which are derivative of the brain/mind/sensing, and will be on display at the Suffolk Art Gallery July 22 – August 19, 2022.
The Art Gallery is open Tuesday-Saturday, 10am-5pm, and Sunday, from 1-5pm.