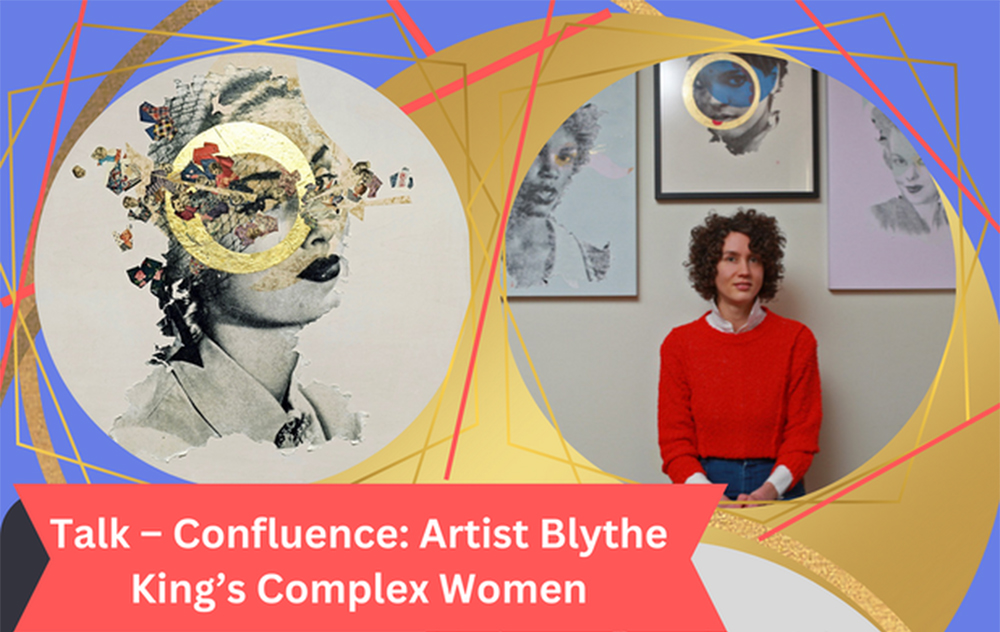 Melissa Darden Odom Speaker Series: Blythe King
"Confluence: Artist Blythe King's Complex Women"
Luncheon and Lecture
In celebration of Women's History Month, the Suffolk Art League would like to welcome artist Blythe King to talk about her work which combines image transfer, photo collage, Zen calligraphy, and gold leaf to reveal the complexity of feminine identity. This lecture is free but a boxed lunch option is offered for $6 with pre-order purchase (lunch orders close 3/12/23).
The Melissa Darden Odom Speaker Series Memorial Fund with Suffolk Art League provides lectures to the residents of Suffolk and beyond at no cost as part of our community outreach and dedication to arts education. Some of our programs are organized in collaboration with, but not limited to, the Virginia Museum of Fine Arts and is supported in part by their Paul Mellon Endowment and the Jean Stafford Camp Memorial Fund.