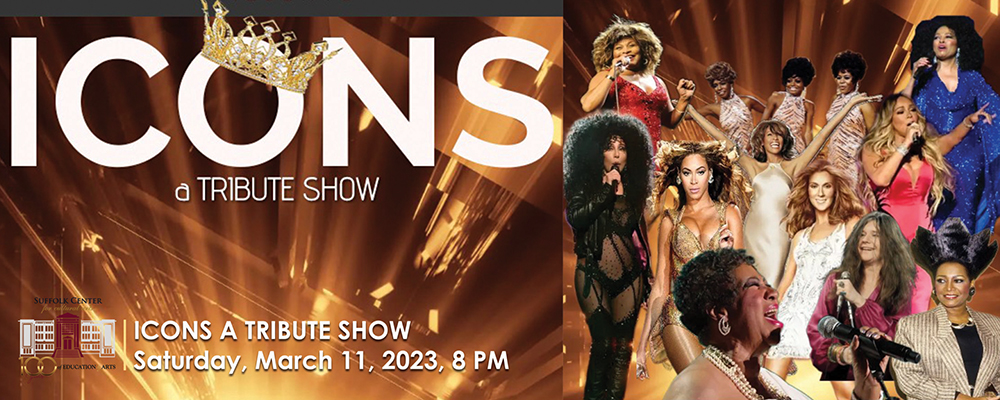 ICONS: A Tribute Show
ICONS is a tribute show packed with number 1 hits of some of the greatest women from the 60's all the way to today. This show will keep you enthralled and have you dancing in your seats, as we celebrate some of the most iconic women in music. ICONS includes performances of your favorite hits from: Janis Joplin, Whitney Houston, Mariah Carey, Cher, Celine Dion, and many others!
Tickets are $25-$35. To purchase tickets, contact the Suffolk Center box office at 757.923.2900 or visit SuffolkCenter.org.