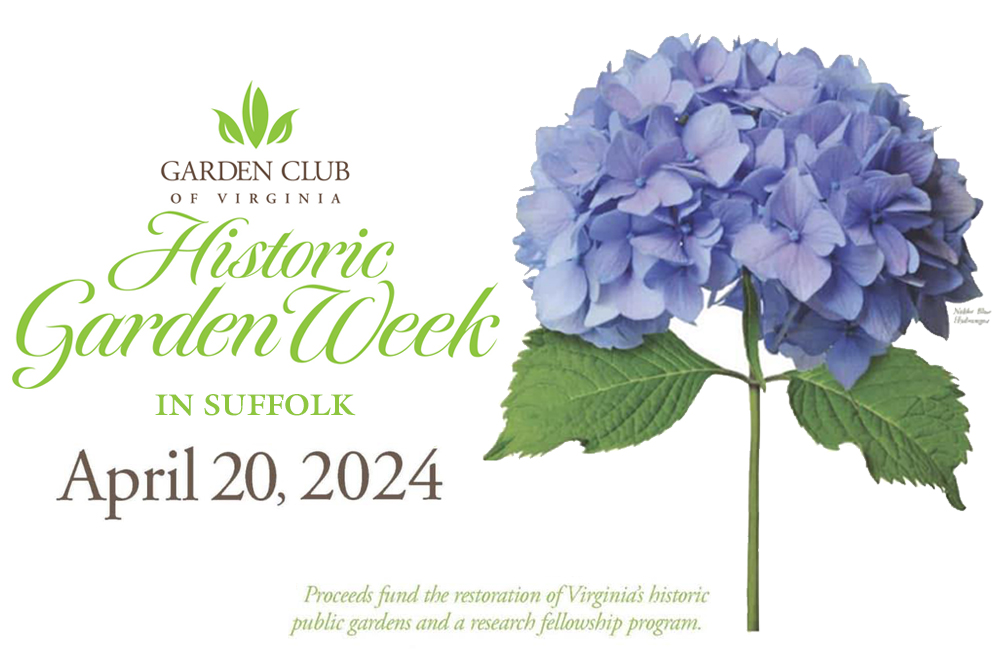 Historic Garden Week 2024 in Suffolk
SAVE THE DATE for Historic Garden Week in Suffolk!
A botanical delight, Riverview is situated on a peninsula flanked by two waterways, Lake Meade and the Nansemond River. Featuring custom homes built in a variety of architectural styles during the early to mid-1900s, this picturesque neighborhood is conveniently located close to historic downtown Suffolk. Winding brick walkways lead to charming porches and established gardens filled with blooming camelias, hydrangeas and colorful perennials. Affectionately referred to by locals as The Promised Land, Riverview invites visitors to soak in the ambiance of a bygone era by experiencing six beautifully preserved homes with manicured landscapes and well-loved gardens.
More details coming soon!
*Hosted by The Elizabeth River Garden Club, The Franklin Garden Club, and The Nansemond River Garden Club.