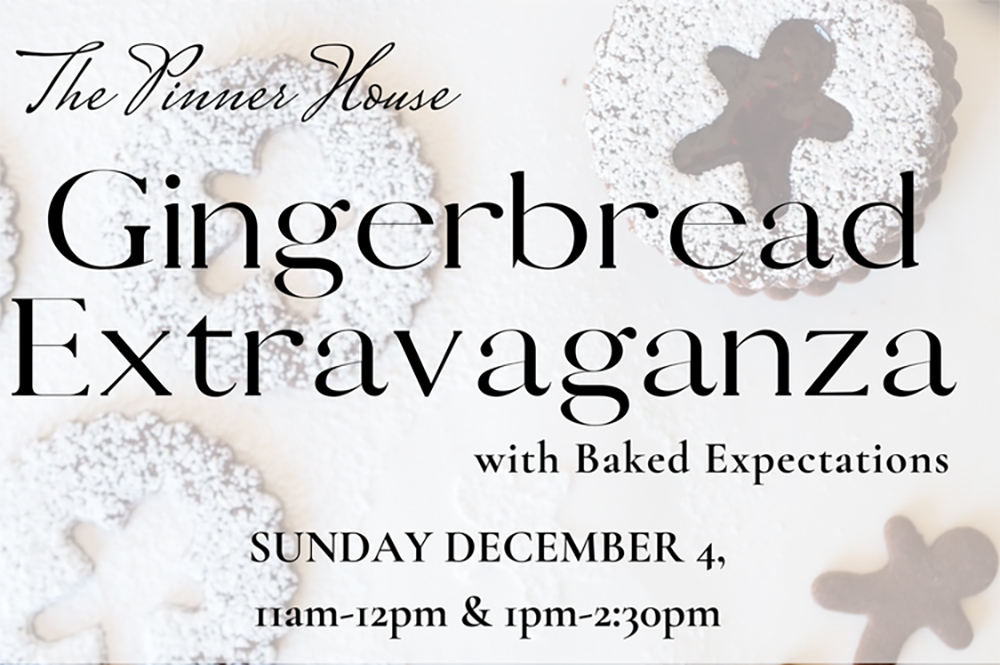 Gingerbread Extravaganza at The Pinner House
Step into a Winter Wonderland at The Pinner House! Let's continue the holiday festivities at the market!
Enjoy an afternoon of holiday-inspired cheer as you create a beautiful gingerbread house. House structures, frosting, assorted decorative treats and more will be provided, along with expert guidance from world-class pastry chef, Susan from Baked Expectations. These assembled houses are ready to decorate and come with an assortment of candy and frostings for all your decorating needs.
Work together to complete your candy creation while enjoying cookies and hot cider during this family-friendly event.
Space is limited, so secure your spot today! There are two sittings, 11am-12pm, and 1-2:30pm. No age limit!