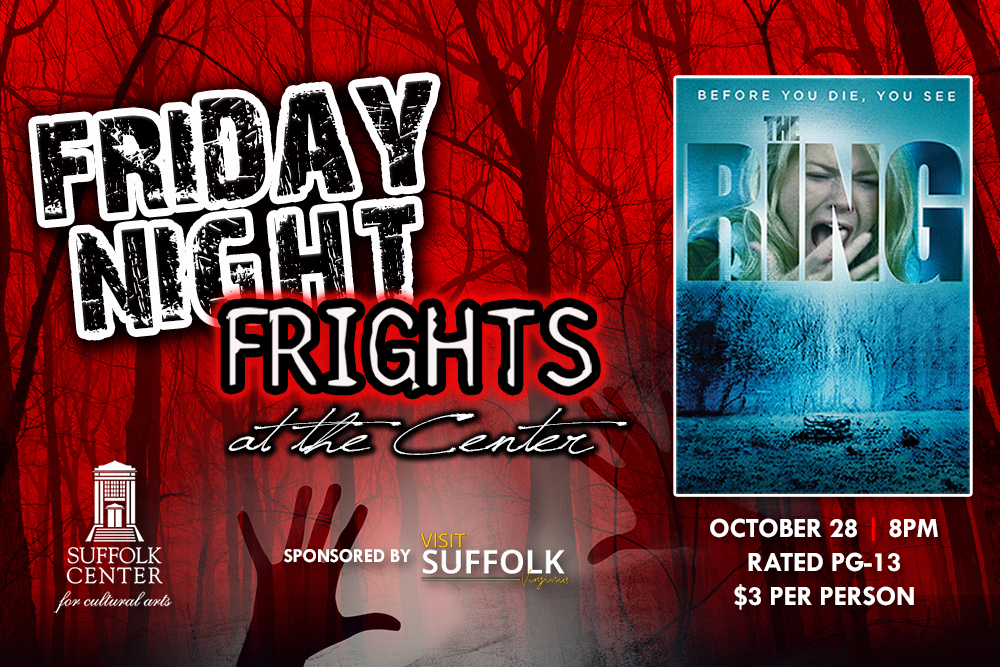 Friday Night Frights at the Center: The Ring
The Suffolk Division of Tourism wants to give you the fright of your life as they present a series of classic horror films at the Suffolk Center for Cultural Arts. On Friday, October 28, 2022, join us for "The Ring," and find out why Samara wants you to answer the phone. The show begins at 8pm and admission $3 per person. For more information, please contact the Suffolk Center for Cultural Arts box office at 757.923.2900.
Journalist Rachel Keller investigates a videotape that may have killed four teenagers, including her niece. She discovers the urban legend about the tape: the viewer will die seven days after watching it. If the legend is correct, Rachel will have to run against time to save her son's and her own life. The cast includes Naomi Watts, Martin Henderson, Brian Cox, David Dorfman, and Daveigh Chase. This 2002 movie is rated PG-13 and has a running time of 115 minutes. No children under 13 will be admitted.