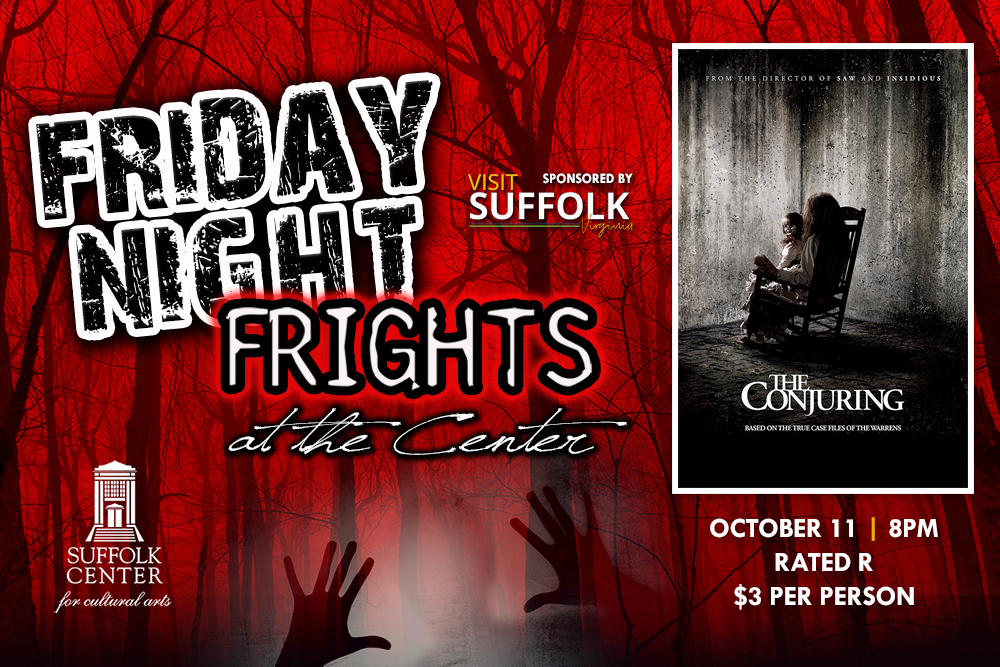 Friday Night Frights at the Center: The Conjuring
The Suffolk Division of Tourism wants to give you the fright of your life as they present a series of classic horror films at the Suffolk Center for Cultural Arts. On Friday, October 11, 2024, join us for The Conjuring. Admission is $3 and the movie will begin at 8pm.
In 1971, a family moves their family into a dilapidated Rhode Island farm house and soon strange things start happening, with escalating nightmarish terror. In desperation, Carolyn contacts the noted paranormal investigators, Ed and Lorraine Warren, to examine the house. What the Warrens discover is a whole area steeped in a satanic haunting that is now targeting the Perron family wherever they go. To stop this evil, the Warrens will have to call upon all their skills and spiritual strength to defeat this spectral menace at its source that threatens to destroy everyone involved. The cast includes Patrick Wilson, Vera Farmiga, Ron Livingston, Lili Taylor, and Joey King. This 2013 movie is rated R and has a running time of 112 minutes. No children under 17 will be admitted.