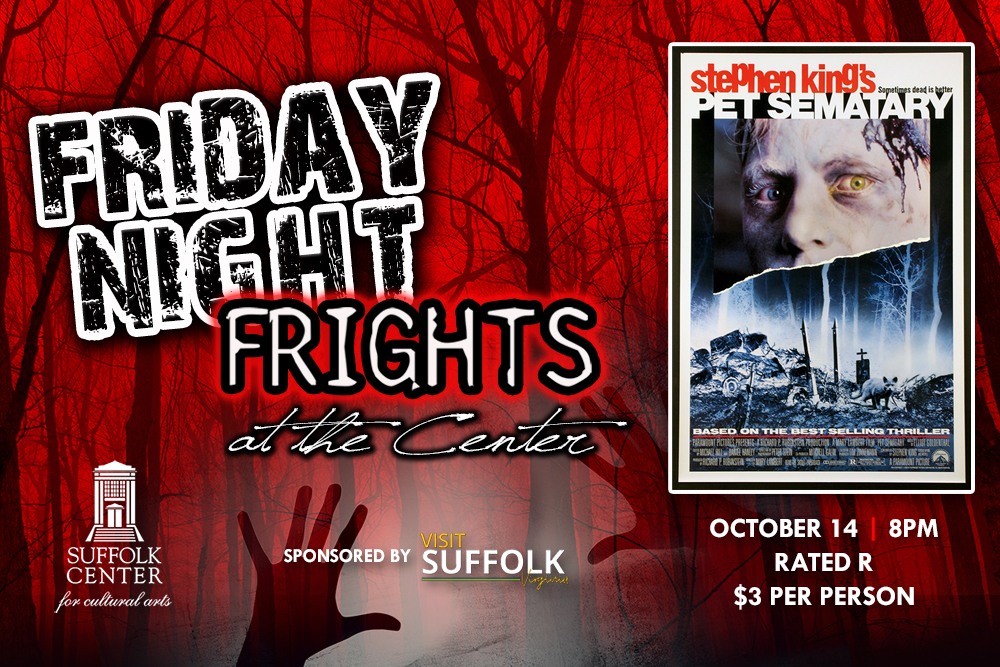 Friday Night Frights at the Center: Pet Sematary
The Suffolk Division of Tourism wants to give you the fright of your life as they present a series of classic horror films at the Suffolk Center for Cultural Arts. On Friday, October 14, 2022, join us for "Pet Sematary," the classic 1989 horror film based on the book by Stephen King. The show begins at 8pm and admission $3 per person. For more information, please contact the Suffolk Center for Cultural Arts box office at 757.923.2900.
Eager to start fresh, young doctor Louis Creed and his family move to their new home in the small rural town of Ludlow, Maine. When the family pet is killed in the road, Louis' well-meaning neighbor introduces him to a mystic place beyond the old pet "sematary" in the woods behind his house: the place where the dead walk. The cast includes Dale Midkiff, Denise Crosby, Fred Gwynne, and Brad Greenquist. This 1989 movie is rated R and has a running time of 103 minutes. No children under 17 will be admitted.