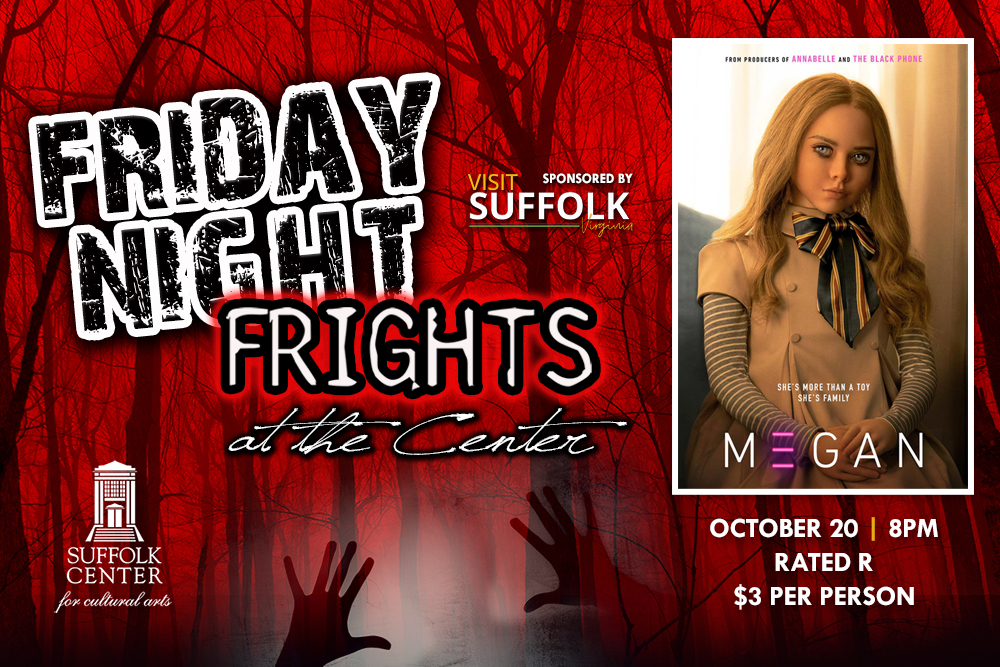 Friday Night Frights at the Center: M3GAN
The Suffolk Division of Tourism wants to give you the fright of your life as they present a series of horror films at the Suffolk Center for Cultural Arts. On Friday, October 20, 2023, join us for M3GAN. The show begins at 8pm and admission $3 per person. For more information, please contact the Suffolk Center for Cultural Arts box office at 757.923.2900.
When Robotics engineer Gemma suddenly becomes the caretaker of Cady, her orphaned 8-year-old niece, Gemma's unsure and unprepared to be a parent. Under intense pressure at work, Gemma decides to pair her life-like doll, M3GAN, with Cady in an attempt to resolve both problems—a decision that will have unimaginable consequences. The cast includes Allison Williams, Amie Donald, Jenna Davis, Ronny Chieng, and Violet McGraw. This 2022 movie is rated PG-13 and has a running time of 102 minutes.