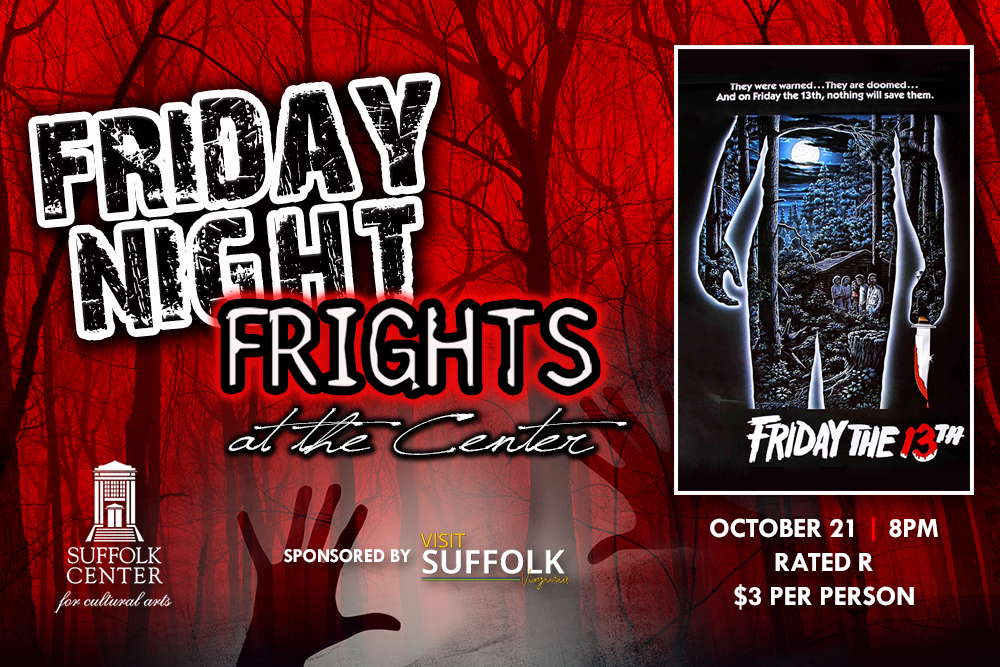 Friday Night Frights at the Center: Friday The 13th
The Suffolk Division of Tourism wants to give you the fright of your life as they present a series of classic horror films at the Suffolk Center for Cultural Arts. On Friday, October 21, 2022, join us for "Friday The 13th," and meet the scary cultural icon of Jason. The show begins at 8pm and admission $3 per person. For more information, please contact the Suffolk Center for Cultural Arts box office at 757.923.2900.
A young boy named Jason drowns in Camp Crystal Lake in 1957. The next year, two counselors are murdered. In 1980, a descendant of the original owners reopens Camp Crystal Lake with some counselors' help, but the murders start up again as a mysterious stalker prowls the area. Could it be Jason, out for revenge?   The cast includes Betsy Palmer, Adrienne King, Harry Crosby, Jeannine Taylor, and Kevin Bacon. This 1980 movie is rated R and has a running time of 95 minutes. No children under 17 will be admitted.