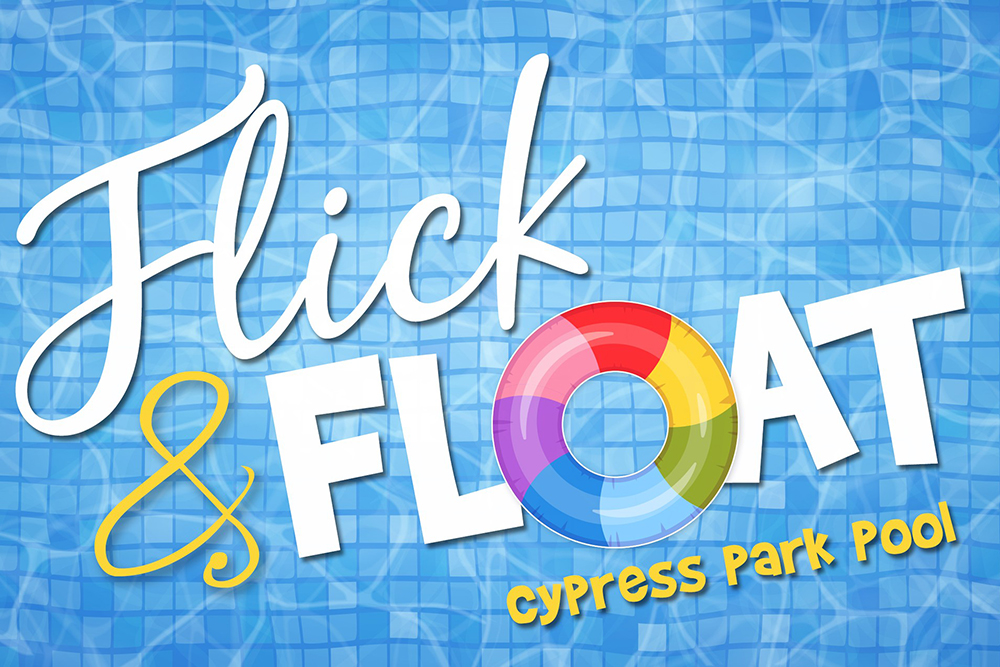 Flick N Float 2022
Come out and join Suffolk Parks & Recreation at our third annual Flick N Float Pool Party on Saturday, July 16, 2022 from 7:30pm until 10:30pm at Cypress Park Pool. (Rain date: July 23).
All ages are welcomed. Please bring your own floatation device as well as a beach chair if you do not want to be in the pool to float. But remember please no floatation higher than your head.
VOTE FOR OUR 2022 FLICK N FLOAT MOVIE 
Visit the link below. Deadline for voting will be June 24, 2022.
https://www.supersurvey.com/poll4369787xB19A4467-137
For more information, call Suffolk Parks & Recreation at 757.514.7250!