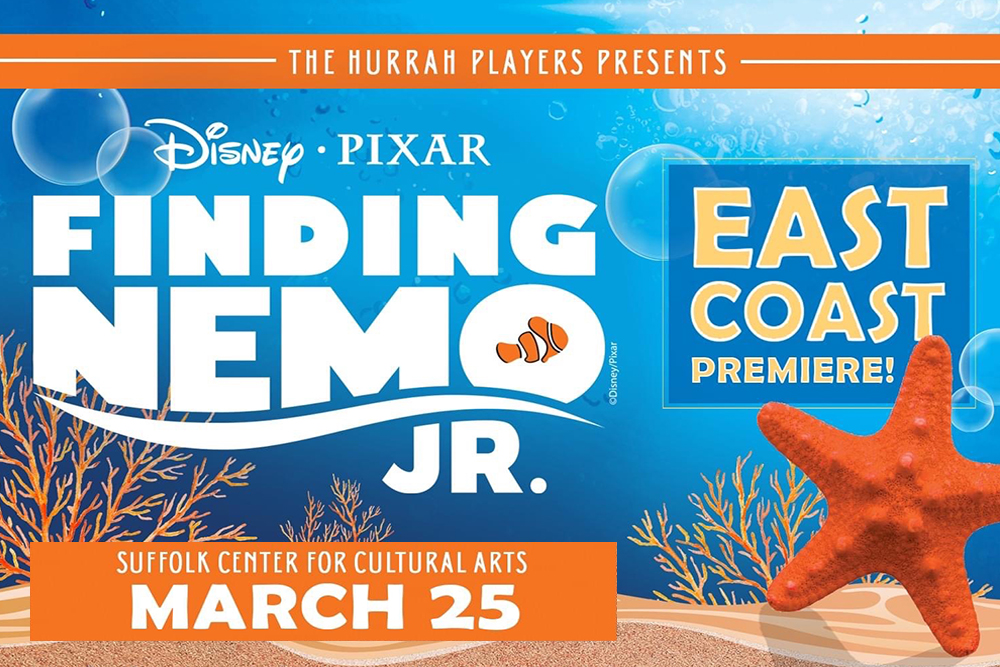 Finding Nemo Jr.
Dive into the big blue world of Disney and Pixar's FINDING NEMO, JR. This new stage adaptation of the beloved movie Finding Nemo follows Nemo and all his friends—including Dory, Crush, Marlin, and the Tank—helping Nemo tackle his challenges on his journey. This East Coast premiere is sure to be a fun experience with vibrant costumes, amazing sets, soaring songs, and professional choreography!
The Hurrah Players, Virginia's leading family theatre company, presents this Disney production under the direction of Hugh R. Copeland, the founder and artistic director of The Hurrah Players Family Theatre Company and performing arts academy. Since its incorporation in 1984, The Hurrah Players have been and will continue to be a shining example to both our students and our community that theatre arts can be a vehicle not only for educational enrichment but for the emotional and social well-being of the participants as well.
Tickets are $22-$28. To purchase tickets, contact the Suffolk Center box office at 757.923.2900 or visit SuffolkCenter.org.