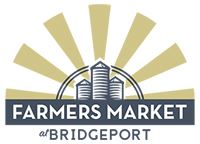 Farmers Market at Bridgeport: Season Kickoff
Join us for the season kickoff of the Farmers Market at Bridgeport on Sunday, May 22, 2022, from 10am-2pm! Our seasonal markets will run every 2nd and 4th Sunday from May 22 to November 13.
There will be live music by Cara-Lyn and Harley on the stage from 10:30am-1:30pm and Starjayz BBQ food truck will be serving up a variety of southern favorites. This year, there will be a "walkable" market with vendors spanning from the plaza and down the main sidewalk of Bridgeport Way. There will be a variety of local farmers, bakers, crafters, artisans, and more!