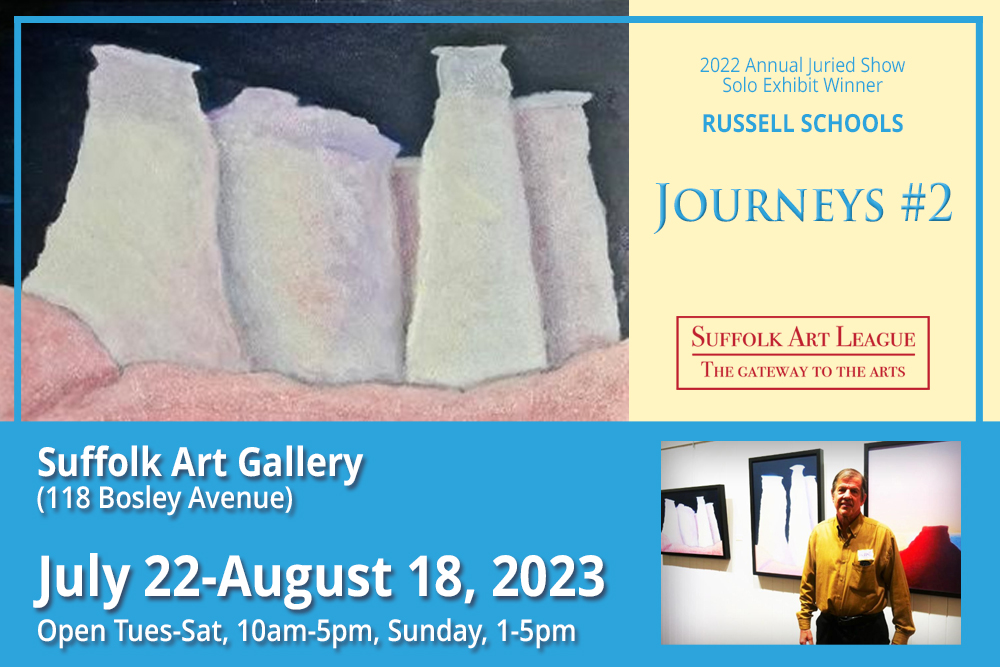 Exhibit: Journeys #2
Journeys #2, an exhibit of paintings by Russell Schools, Jr., winner of the 2022 Annual Juried Exhibition, will be on display from July 22 – August 18, 2023.
Many of Schools' works include his interpretation of scenes from New Mexico and Greece. In his artist statement, Schools says, "I like to work in mass and spread paint on the canvas by hand. I will rough it up if I want texture, using glazes last. People comment on my use of color, but color, to me, is secondary to value changes. I like a certain vagueness and mystery in a painting."
In addition to the Schools' exhibit, artwork by the Blackwater Artists League will be on display too. This eclectic group of artists is based at the Rawls Museum Arts in Courtland, VA.
The Suffolk Art Gallery is open Tuesday-Saturday, 10am to 5pm, and Sunday, 1-5pm.