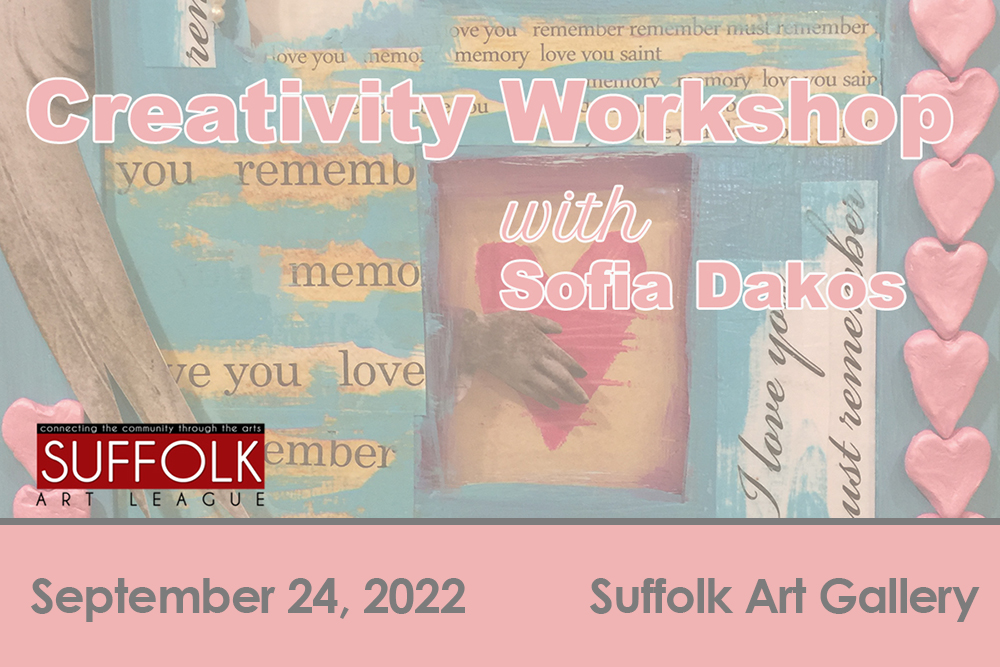 Creativity Workshop
Attention, Creative Diva Wannabees! Would you like to become recharged in your creative journey?
Searching for your Muse? (What is a Muse?) No artistic talent needed, just the desire to make your life more colorful and unique and connect with your creative gifts. Using philosophies and ideas from SARK, Sarah Ban Breathnach, Julia Cameron, and many more, this class will help anyone (artists, writers, gardeners, cooks…) tap into their creativity. Handouts and surprises await! Please bring a journal and writing tool(s) of your choice, as well as a favorite cup and saucer.
Price: $15 for Suffolk Art League Members, $20 for Non-Members. Pre-Registration required via suffolkartleague.com/classes.