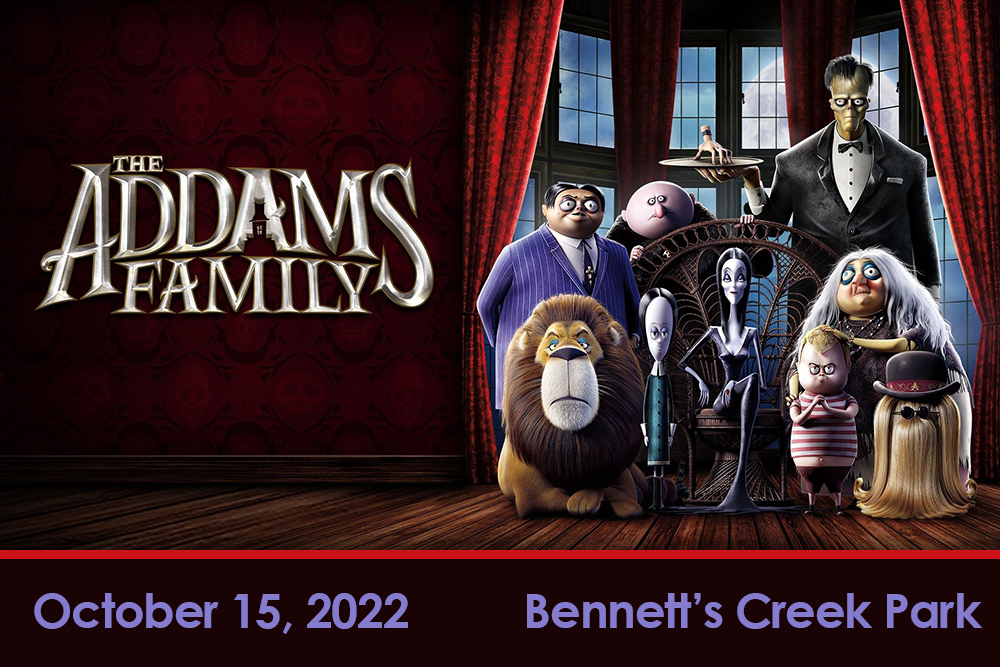 Carpool Cinema: The Addams Family
Come early to get the best parking and enjoy a movie from your car or chair. We will be featuring The Addams Family (2019). Pets are welcome and must be on a leash. Food vendors will also be available for purchase.
Synopsis: The eccentrically macabre family, led by Gomez and Morticia Addams, lives in a derelict asylum in New Jersey, surrounded by a marsh and hidden by a fog at the top of a mountain. When hostile and conformist reality show host Margaux Needler wants to build a planned community nearby, the Addams home is revealed…leading Margaux to try to get rid of the Addams family once and for all. The all-star cast includes Oscar Isaac, Charlize Theron, Chloë Grace Moretz, Finn Wolfhard, Nick Kroll, and more. This animated comedy is rated PG and has a running time of 86 minutes;
Park and Play: 5pm
Movie Starts: 7pm
For more information, contact Suffolk Parks & Recreation at 757.514.7250 or visit Suffolkva.us/Parks.