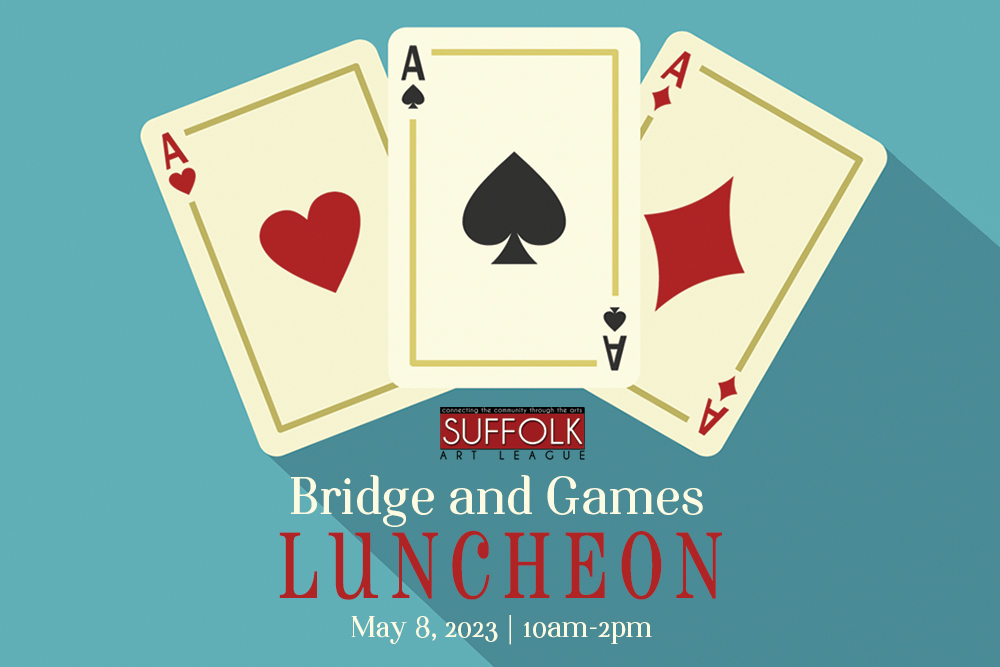 Bridge And Games Luncheon
The Suffolk Art League, in cooperation with the Suffolk Art Gallery, will hold a Bridge and Games Luncheon on Monday, May 8, 2023, from 10am to 2pm, at the Suffolk Art Gallery. Tickets are $25 per person/$100 for a table of 4, and include a fun day of cards or games, a luncheon, beverages, and snacks. Reservations must be made by April 28. Card tables, playing cards, and tallies will be provided. You must bring your own board games.
Funds raised at this event will support summer education programs sponsored by Suffolk Art League and held at the Gallery. These include Summer Art Days, Art Camps, and one-day workshops for children and adults. For more information about these programs, visit SuffolkArtLeague.com or call (757) 925-0448.