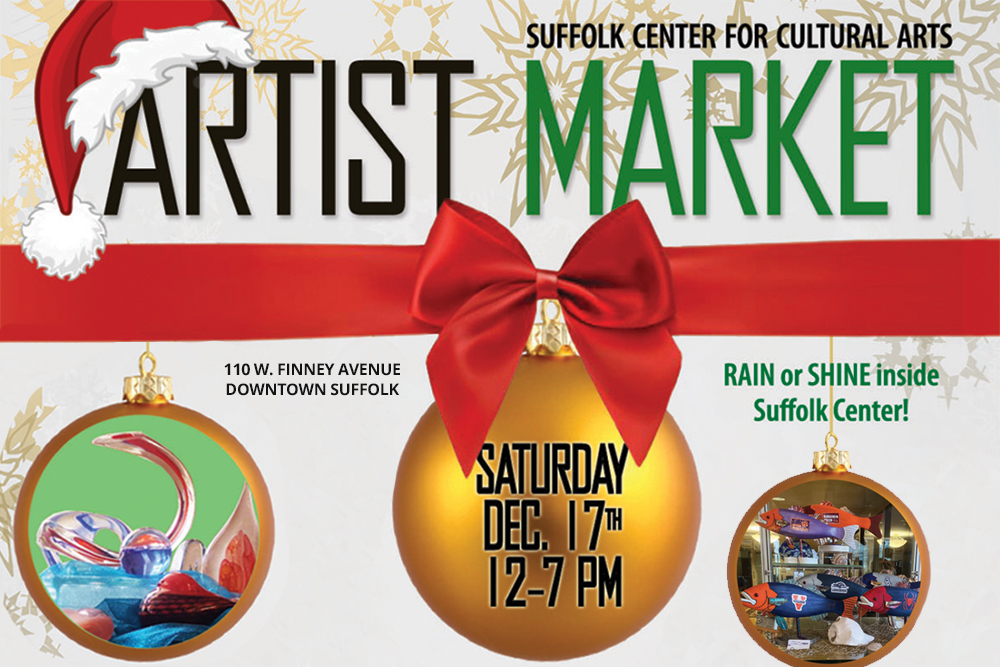 Artist Market at the Suffolk Center
Join the Suffolk Center for Cultural Arts as they present the Artist Market on Saturday, December 17, 2022, from 12-7pm. The Artist Market features unique one-of-a-kind holiday gifts created by local artisans. Meet the artists and discover fine arts & crafts, pottery, jewelry, glass, wood, toys, ornaments, photography, fiber arts, and much more! Free and open to the public.
In addition, Da'lish will be offering two seatings for BRUNCH WITH SANTA, at 9am and 10:30am. For reservations, call the restaurant at 757.809.0378.