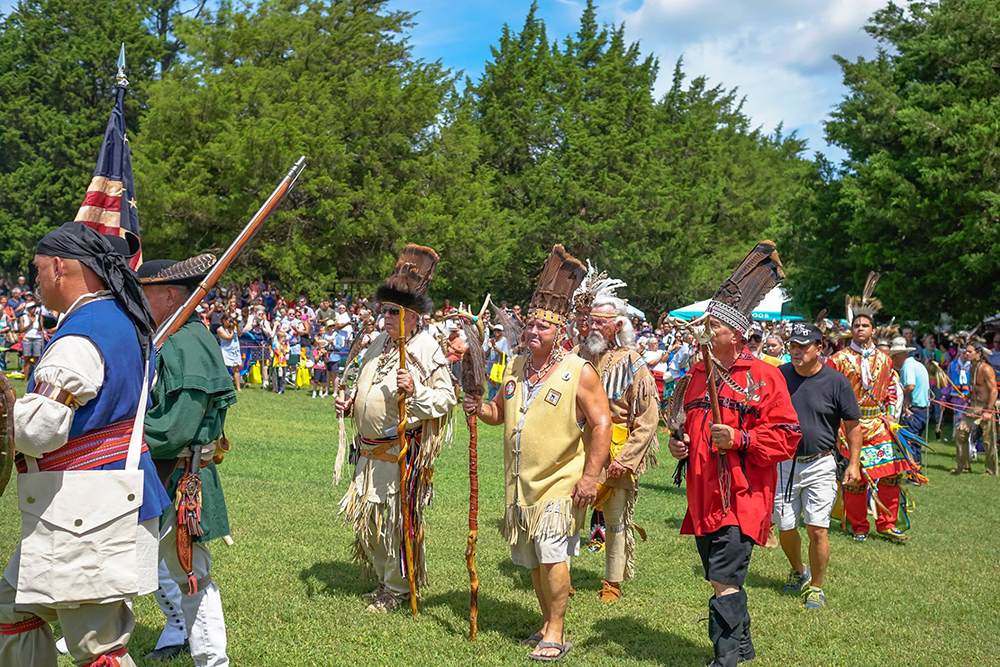 Annual Nansemond Indian Pow Wow
Two-day Native American cultural celebration including music, dance, food, and crafts. The pow wow is located at the end of Pembroke Lane which runs off Godwin Boulevard (across from Oakland Elementary School) in the Chuckatuck area of Suffolk. All are welcome at this family friendly event! Free admission! Vendor space is available — email Chief@Nansemond.org for more information. Public health protocols will be in place. No drugs, alcohol, or pets.
Hours:
Saturday: 10am-6pm (Grand Entry at 12pm)
Sunday: 10am-5pm (Grand Entry at 1pm)
Head Woman: Hailey Holmes (Chickahominy)
Head Man: Kalen Anderson (Nansemond)
MC: Clark Stewart (Chickahominy)
Arena Director: Maurice Procter (Piscataway)
Host Drum: Stoney Creek (Hollister, NC)
Guest Drum: War Paint (Lumberton, NC)
In 1988 our tribe held its first pow wow on ancestral land. It was called the "Nansemond Indian Homecoming" in celebration of our return to the Nansemond River after centuries of colonial displacement. Each year, in mid-August, we hold a "Nansemond Indian Homecoming" to welcome Nansemond descendants, family, and friends to our home. Though we hold our pow wow within the state of Virginia, state borders came long after us. Our history and our relationships have no borders.