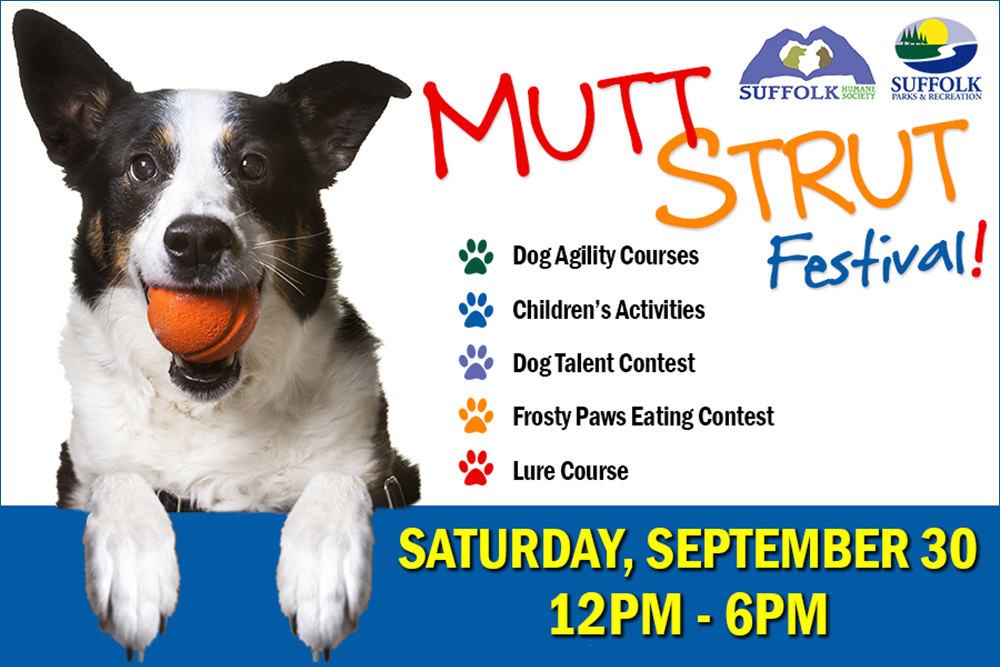 15th Annual Mutt Strut Festival
The 15th Annual Mutt Strut Festival will be held at Bennett's Creek Park on Saturday, September 30, 2023, from 12-6pm, and will showcase exciting pet-related activities and fun for the entire family, including dog agility courses, a frosty paws eating contest, children's activities, dog talent contest, and a lure course.
The annual Mutt Strut Dog Walk and Festival is Suffolk Humane's biggest fundraiser of the year. Thanks to the generous support of businesses and individuals in our community, Suffolk Humane has been able to make a huge difference for so many animals since it was founded in 2007.