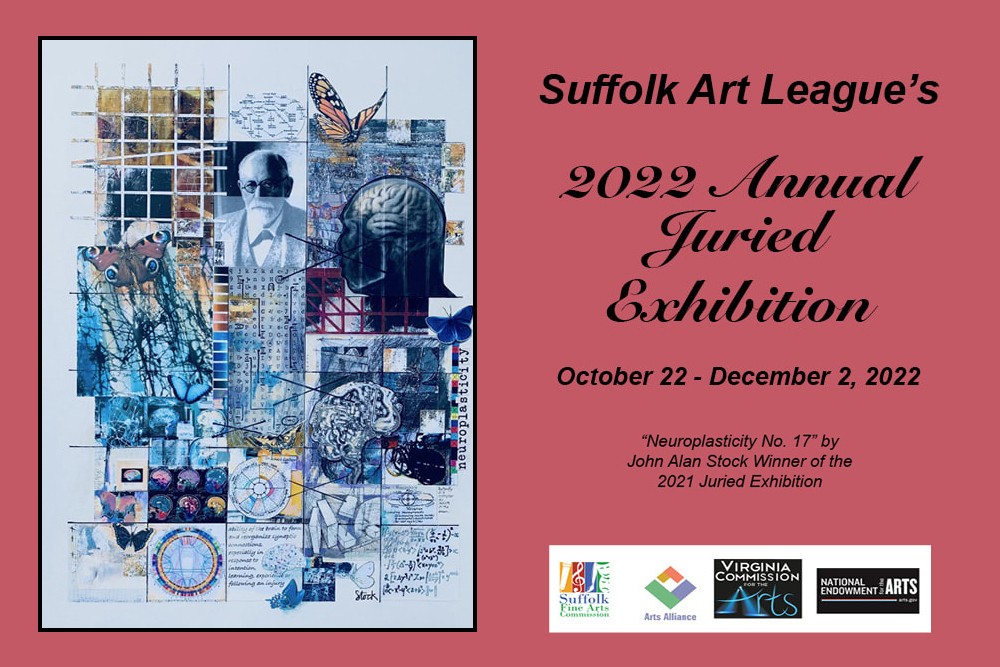 Suffolk Art League's Annual Juried Exhibition
The Suffolk Art League will present 2022 Annual Juried Exhibition, on display from October 22 to December 2. This juried exhibition is open to artists working in any medium. Visit the SAL website at SuffolkArtLeague.com or call 757-925-0448 for more information.
The Art Gallery is open Tuesday-Saturday, 10am-5pm, and Sunday, from 1-5pm.