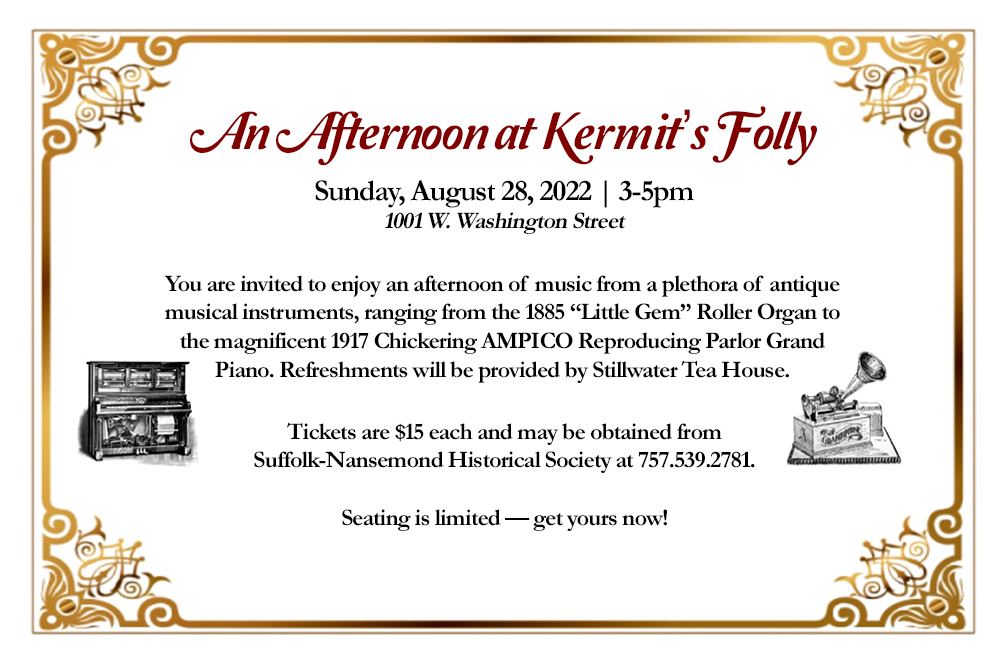 An Afternoon at Kermit's Folly
Suffolk-Nansemond Historical Society invites you to enjoy an afternoon of music at An Afternoon at Kermit's Folly, on Sunday, August 28, 2022, from 3-5pm. Enjoy a plethora of antique musical instruments, ranging from the 1885 "Little Gem" Roller Organ to the magnificent 1917 Chickering AMPICO Reproducing Parlor Grand Piano. Refreshments will be provided by Stillwater Tea House.
Tickets are $15 each and may be obtained from Suffolk-Nansemond Historical Society at 757.539.2781. Seating is limited, so get yours now!