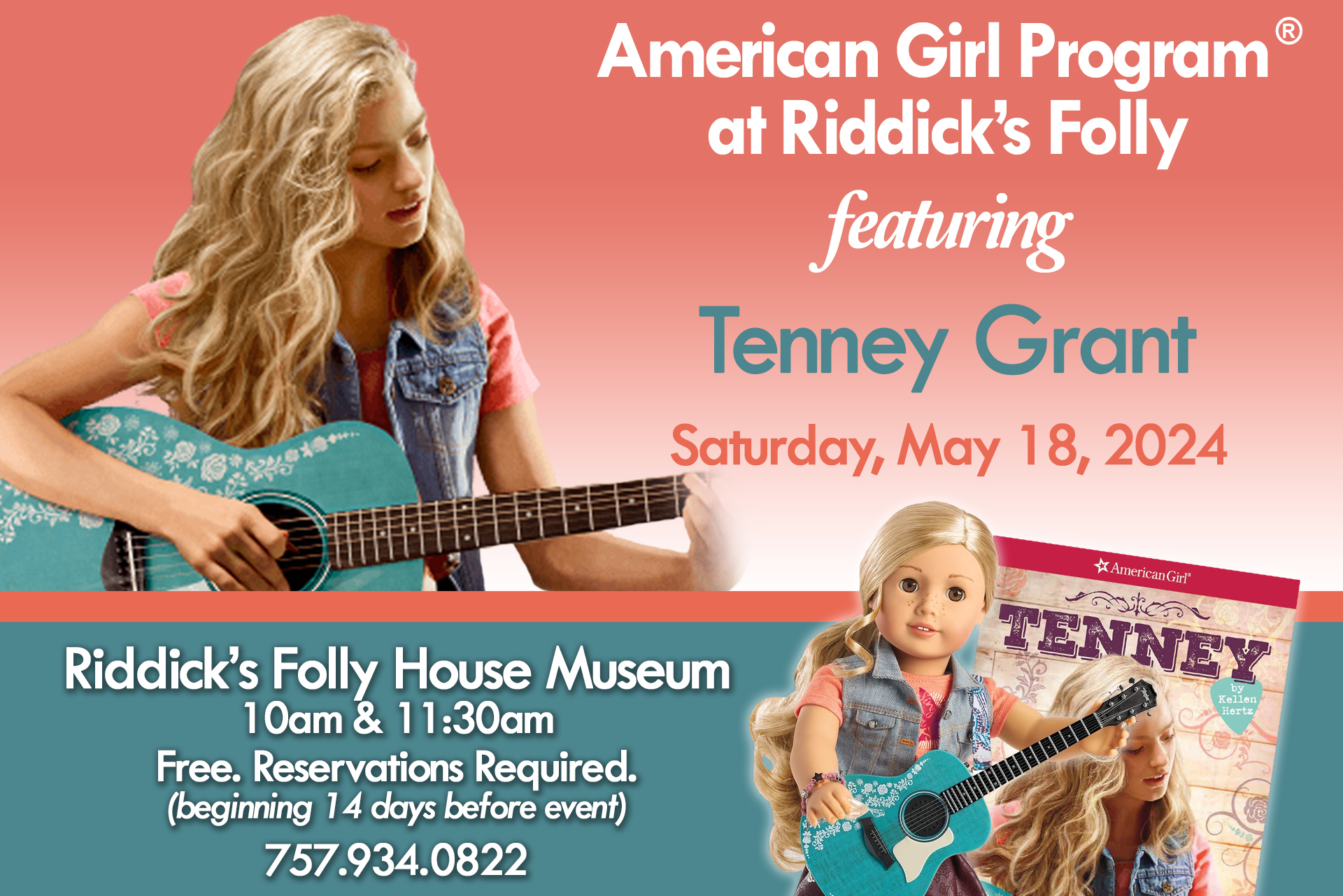 American Girl Program: Featuring Tenney Grant
It's the return of the popular American Girl Program, featuring Tenney Grant, on Saturday, May 18, 2024, at Riddick's Folly House Museum!
Tennyson "Tenney" Grant lives in Nashville, Tennessee, and is an aspiring singer and songwriter very determined to follow her dreams of becoming a professional musician. She was born in 2005, very sure of herself, and would never want to pretend to be somebody else. Tenney loves all kinds of music, especially country, and plays guitar and sings for her father's band, the Tri-Stars. She is very close with her brother Mason, who likes taking risks with her and helping her perform. She loves her sister Audrey, who idolizes her; however, Audrey is annoying sometimes. Tenney doesn't get along with her band mate Logan at first; but they soon overcome their differences and learn how to work together to create music.
There will be 2 sittings: 10am and 11:30am. Space is limited (20 girls per sitting) and reservations are required. Donations welcome. Ages 6-12 are welcome; all children must be accompanied by an adult.
Call for reservations at 757.934.0822 or email riddicksfolly@verizon.net, beginning 14 days before the event. If you are unable to attend the program (once you have a reservation), please call us. We always have a waiting list and we hate for a child to miss this opportunity!