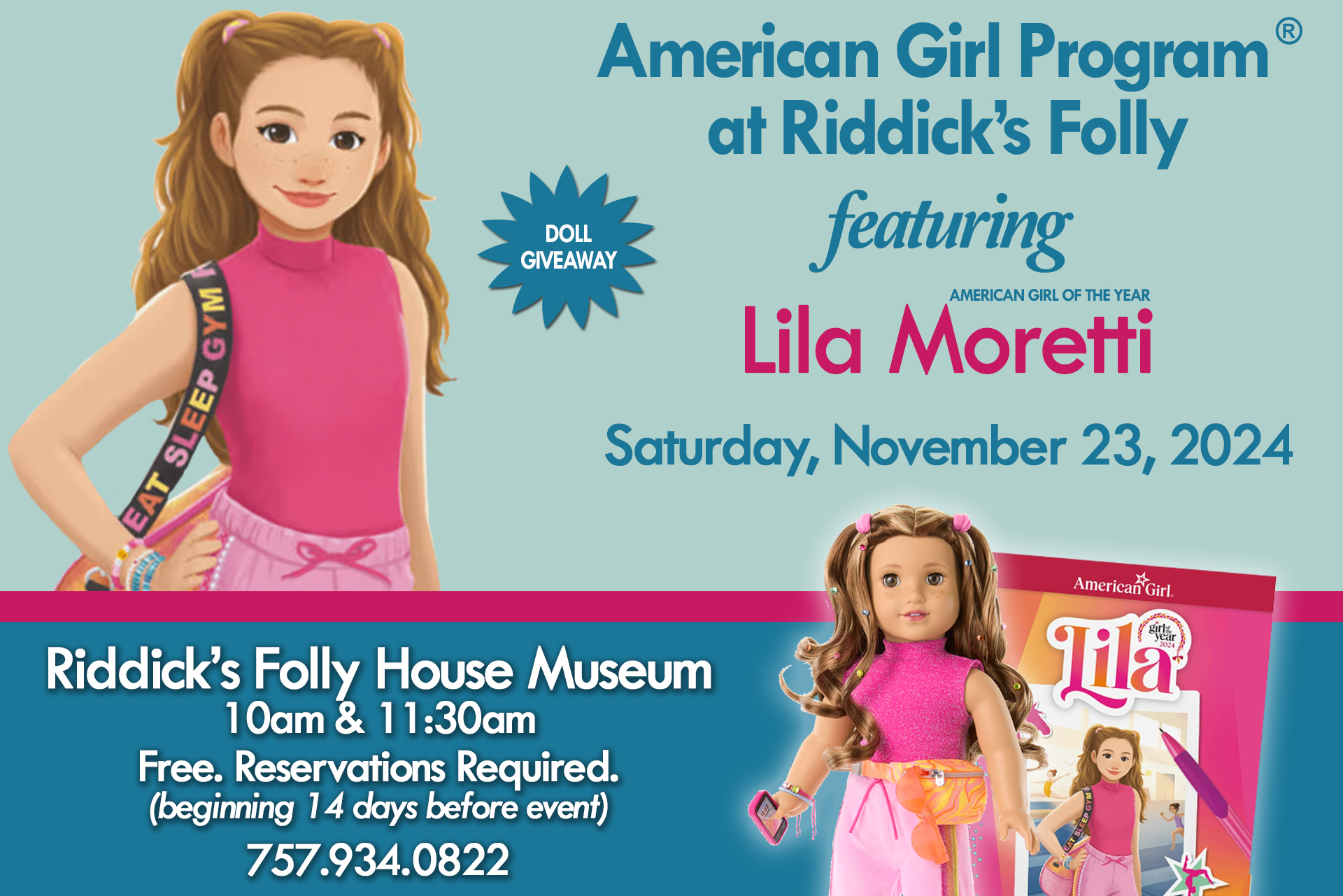 American Girl Program: Featuring Lila Monetti
It's the return of the popular American Girl Program, featuring Lila Monetti (Girl of the Year), on Saturday, November 23, 2024, at Riddick's Folly House Museum!
Lila's going for Gold—the Gold level gymnastics team. She loves the new challenge, but her best friend and fellow gymnast, Katie, feels stressed by competition. For a dose of fun, the girls go to riding camp to see Lila's favorite horse. But Katie's reaction to riding isn't what Lila expected. It seems like the two of them can't agree on anything anymore. Back at the gym, Lila discovers that their favorite coach might be leaving! Can Lila make the Gold team without her? And will her friendship with Katie survive if she does?
We will be giving away a doll to one of the girls who attends. There will be 2 sittings: 10am and 11:30am. Space is limited (20 girls per sitting) and reservations are required. Donations welcome. Ages 6-12 are welcome; all children must be accompanied by an adult. Wear your Christmas outfits!
Call for reservations at 757.934.0822 or email riddicksfolly@verizon.net, beginning 14 days before the event. If you are unable to attend the program (once you have a reservation), please call us. We always have a waiting list and we hate for a child to miss this opportunity!