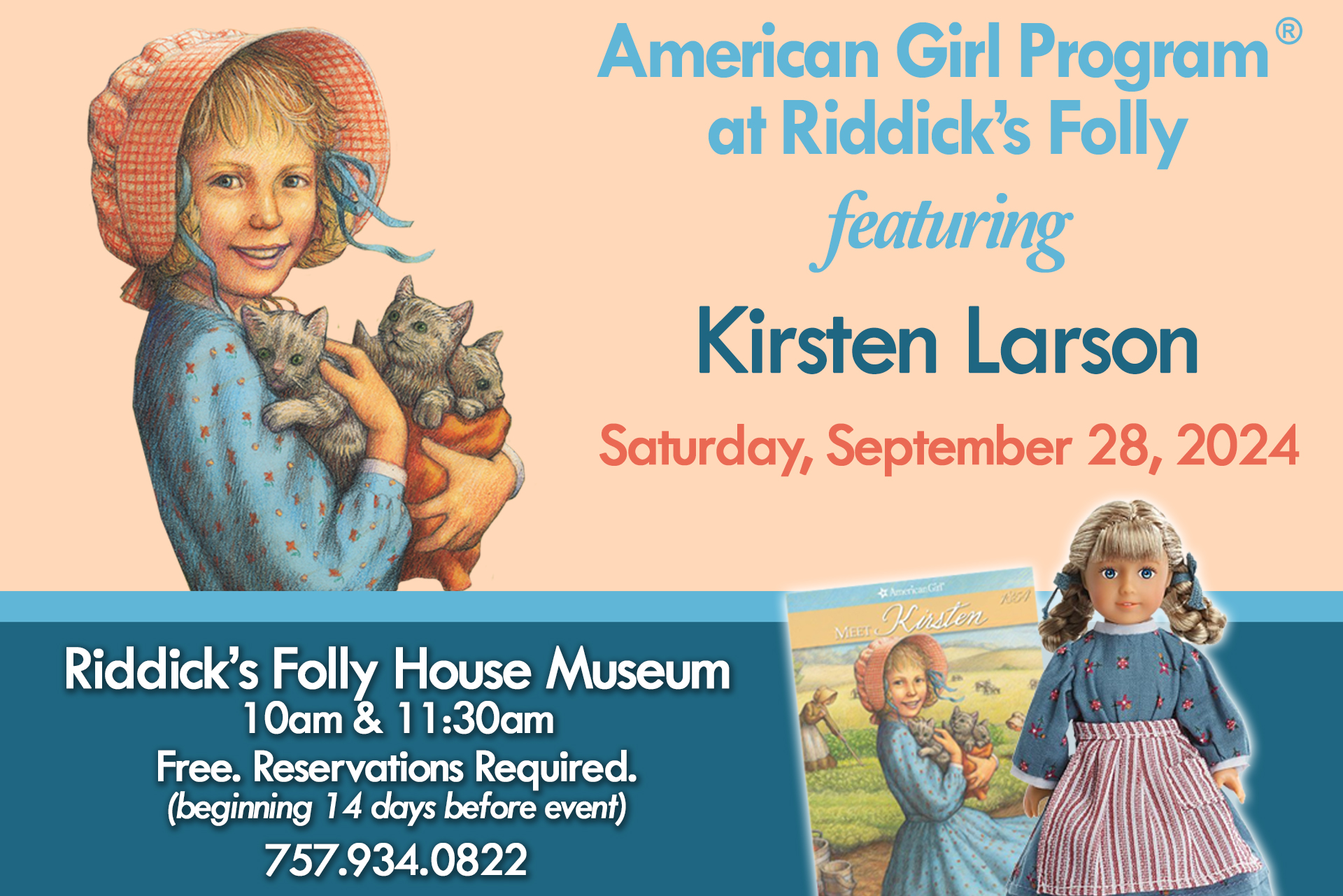 American Girl Program: Featuring Kirsten Larson
It's the return of the popular American Girl Program, featuring Kirsten Larson, on Saturday, September 28, 2024, at Riddick's Folly House Museum!
Kirsten Larson is a brave, steadfast pioneer girl growing up on the Minnesota prairie in 1854. Her stories begin with her long, dangerous voyage with her family from Sweden to America. At first, Kirsten finds it difficult to get used to this strange new country. But as she makes friends and discovers what her new land has to offer, she learns the true meaning of home—and that love is the same in any language.
There will be 2 sittings: 10am and 11:30am. Space is limited (20 girls per sitting) and reservations are required. Donations welcome. Ages 6-12 are welcome; all children must be accompanied by an adult.
Call for reservations at 757.934.0822 or email riddicksfolly@verizon.net, beginning 14 days before the event. If you are unable to attend the program (once you have a reservation), please call us. We always have a waiting list and we hate for a child to miss this opportunity!