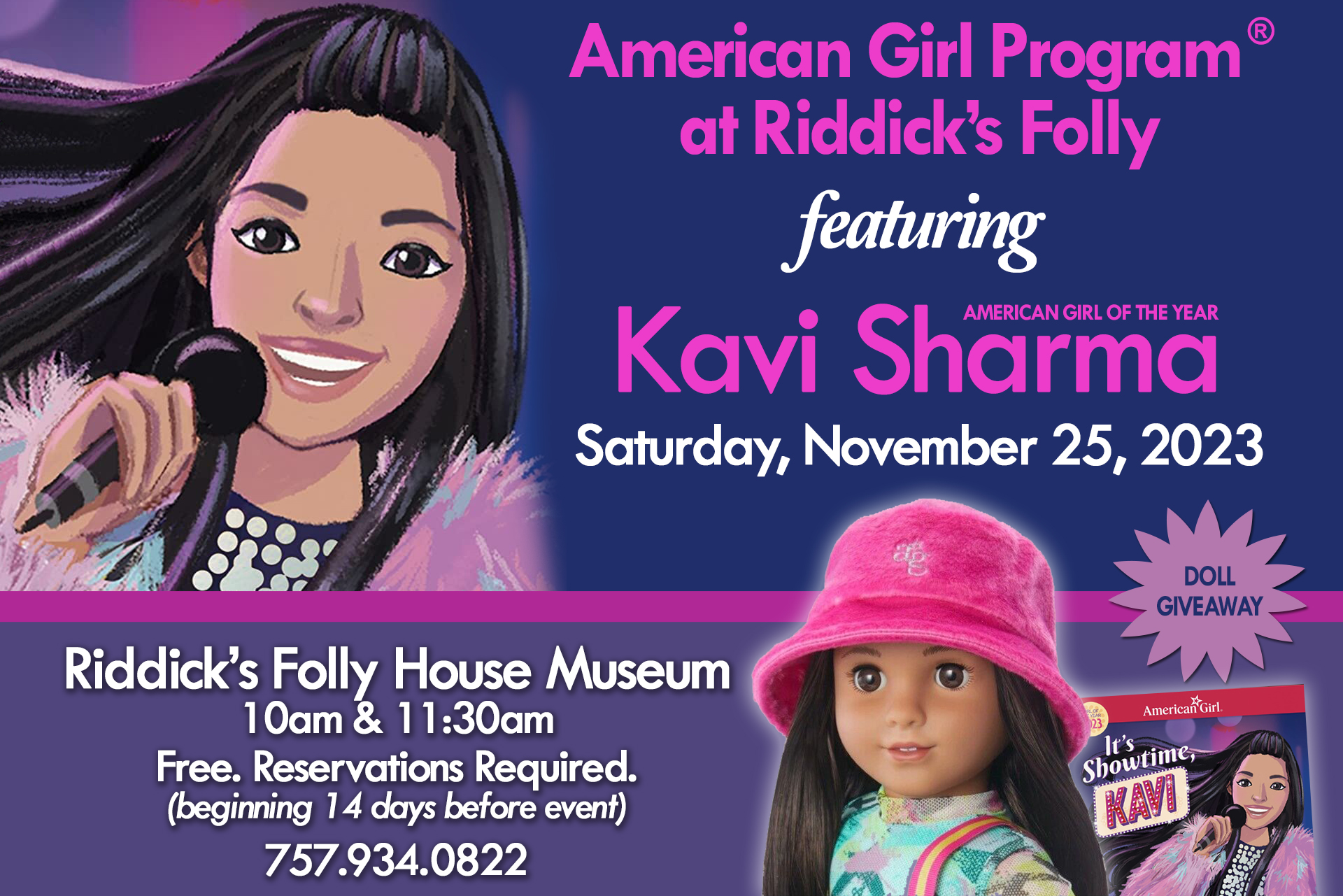 American Girl Program: Featuring Kavi Sharma
It's the return of the popular American Girl Program, featuring Kavi Sharma (Girl of the Year), on Saturday, November 25, 2023, at Riddick's Folly House Museum!
American Girl (of the year 2023) Kavi Sharma loves singing and dancing, so when her middle school announces a musical revue, she and her friends Sophie and Pari decide to perform a dance together. If only they could agree on what dance style to do! Soon, all Kavi can think about is the revue, and her schoolwork starts to slip, which has never happened to her before. Kavi's little brother Rishi says she has a bad case of "Broadwayitis." Can she find a way to stay on top of on her schoolwork and get her dance moves down before the curtain goes up? Kavi's singing practice pays off when she's cast in the spring musical. Will this be her stepping stone to Broadway stardom? When an unexpected event threatens the performance, Kavi knows one thing for certain: The show must go on!
We will be giving away a doll to one of the girls who attends. There will be 2 sittings: 10am and 11:30am. Space is limited (20 girls per sitting) and reservations are required. Donations welcome. Ages 6-12 are welcome; all children must be accompanied by an adult.
Call for reservations at 757.934.0822 or email riddicksfolly@verizon.net, beginning 14 days before the event. If you are unable to attend the program (once you have a reservation), please call us. We always have a waiting list and we hate for a child to miss this opportunity!