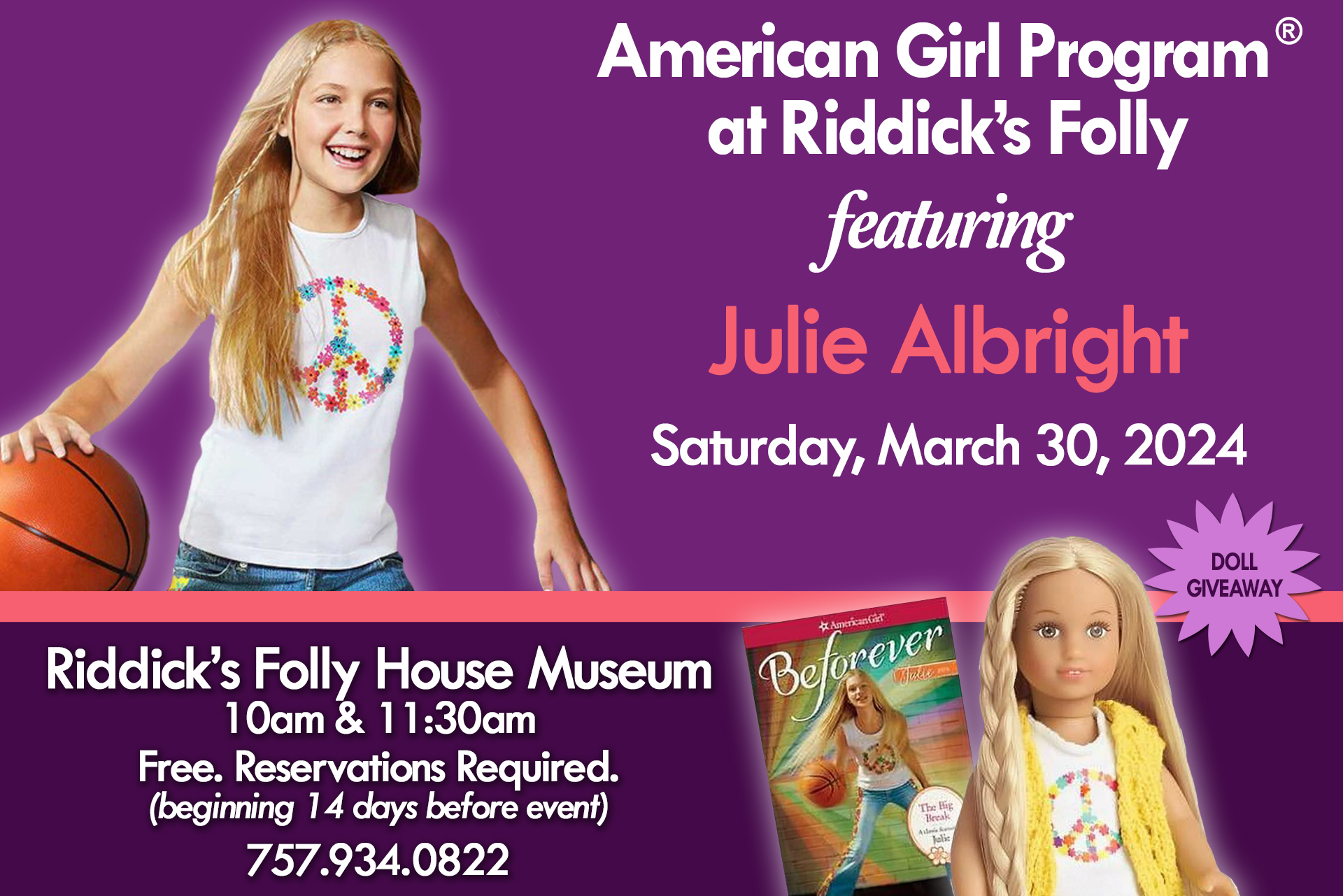 American Girl Program: Featuring Julie Albright
It's the return of the popular American Girl Program, featuring Julie Albright, on Saturday, March 30, 2024, at Riddick's Folly House Museum!
When Julie Albright finds out that her new school has a basketball team, life starts looking up—until the coach tells her girls aren't allowed to play. Julie decides to fight for a place on the team, and almost loses her best friend in the process. Meanwhile, a school project forces her to face some hard truths about her family…and herself. Growing up in San Francisco in the 1970s, Julie begins to realize that sometimes the best way to cope with change is to make a few changes of her own.
We will be giving away a doll to one of the girls who attends. There will be 2 sittings: 10am and 11:30am. Space is limited (20 girls per sitting) and reservations are required. Donations welcome. Ages 6-12 are welcome; all children must be accompanied by an adult.
Call for reservations at 757.934.0822 or email riddicksfolly@verizon.net, beginning 14 days before the event. If you are unable to attend the program (once you have a reservation), please call us. We always have a waiting list and we hate for a child to miss this opportunity!