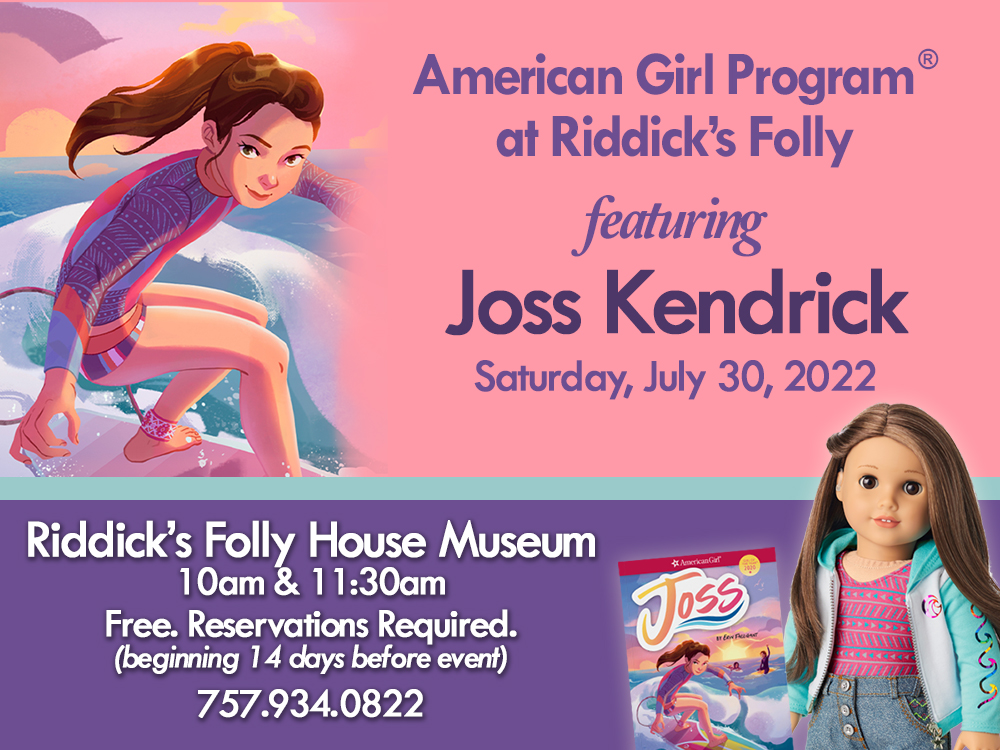 American Girl Program: Featuring Joss Kendrick
It's the return of the popular American Girl Program, featuring Joss Kendrick, on Saturday, July 30, 2022, at Riddick's Folly House Museum!
On the beaches of sunny southern California, Joss can't wait to hop on her surfboard. But is she ready for a new way to fly? As a girl who's "all in" when she takes to the waves, Joss won't back down when her brother dares her to try out for the cheer team. What Joss expects to be a silly sport  turns into something much more as she discovers the girls on the team are real athletes. Now that she's waded into unfamiliar waters, will Joss sink—or soar higher than she ever has?
There will be two sittings, at 10am and 11:30am. Space is limited (16 girls per sitting). Donations welcome. Ages 6-12 are welcome; all children must wear masks and be accompanied by an adult wearing a mask. Reservations required; call 757.934.0822 or email rfcurator@verizon.net, beginning July 16. If you are unable to attend the program (once you have a reservation), please call to cancel. There is always a waiting list and we hate for a child to miss this opportunity!