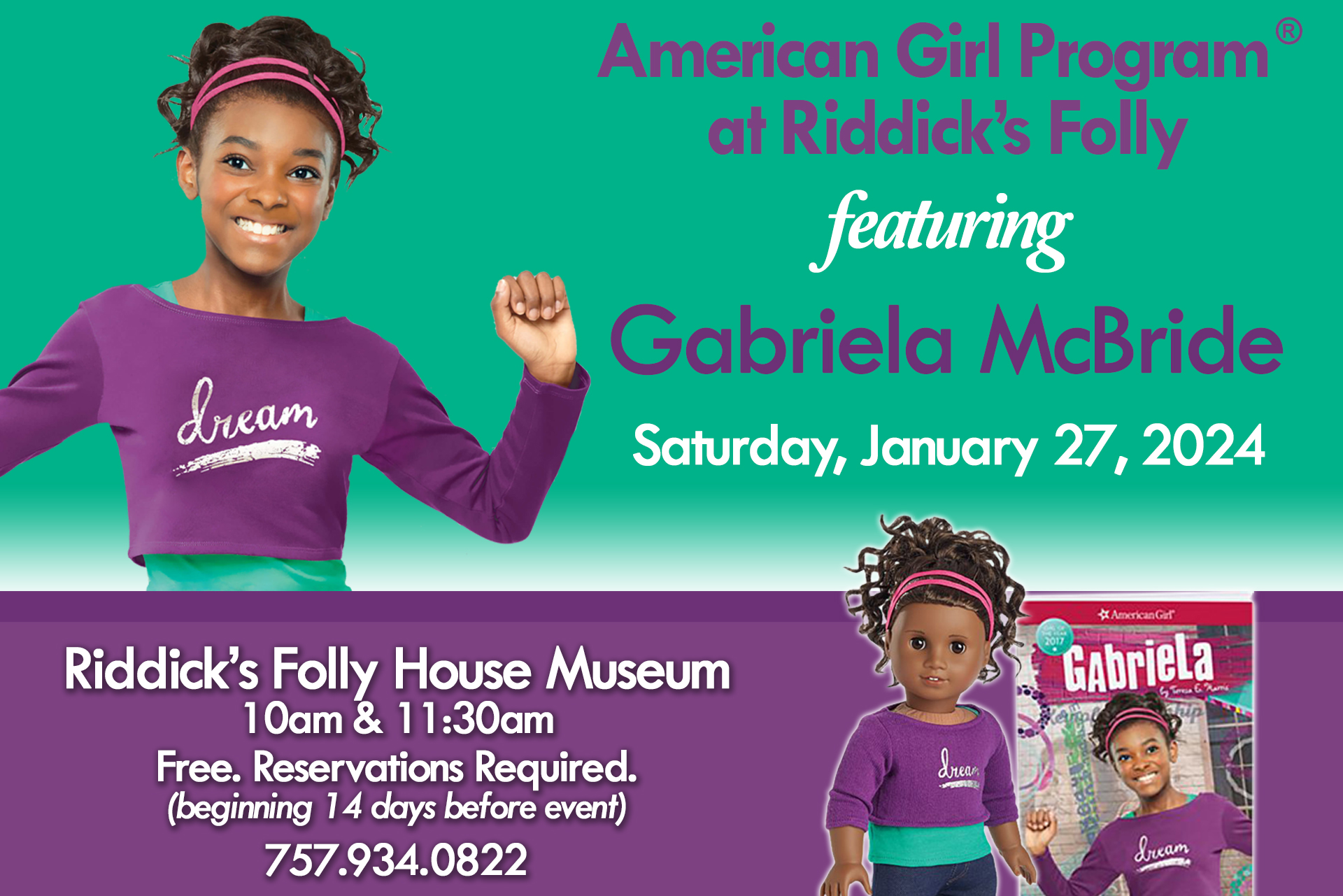 American Girl Program: Featuring Gabriela McBride
It's the return of the popular American Girl Program, featuring Gabriela McBride, on Saturday, January 27, 2024, at Riddick's Folly House Museum!
Gabby loves expressing herself through dance. She struggles with stuttering, and soon finds that spoken word poetry helps her speech flow. When the city threatens to close the community arts center, can she harness the power of her words and rally her community to save Liberty Arts? Wear your dance clothes or costumes for this event!
There will be 2 sittings: 10am and 11:30am. Space is limited (20 girls per sitting) and reservations are required. Donations welcome. Ages 6-12 are welcome; all children must be accompanied by an adult.
Call for reservations at 757.934.0822 or email riddicksfolly@verizon.net, beginning 14 days before the event. If you are unable to attend the program (once you have a reservation), please call us. We always have a waiting list and we hate for a child to miss this opportunity!