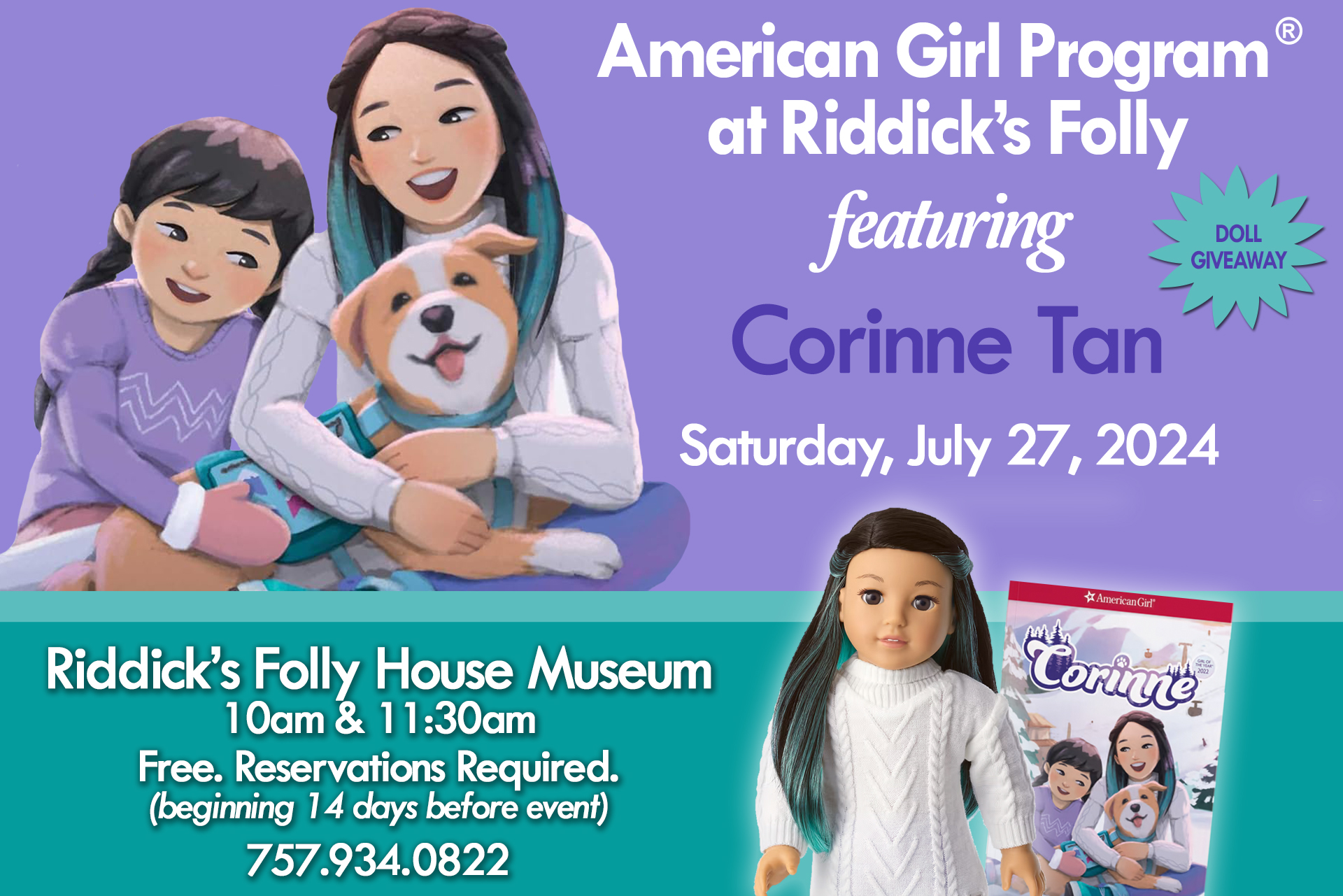 American Girl Program: Featuring Corinne Tan
It's the return of the popular American Girl Program, featuring Corinne Tan, on Saturday, July 27, 2024, at Riddick's Folly House Museum!
When the powder's fresh, Corinne snaps on her skis and takes a deep breath of crisp mountain air. She and her sister, Gwynn, have always called Aspen home, but moving in with their new stepdad, Arne, changes everything. Sure, there are perks—like a fancy bedroom and a new puppy named Flurry whom Corinne trains to do search and rescue. Still, Corinne feels uncomfortable in her new family and hides the truth from her best friend, Cassidy. The facts finally come out in the most disastrous way, and Corinne runs to the only place left that feels like home. But when she becomes lost on the mountain, will her survival skills be enough to save her?
We will be giving away a doll to one of the girls who attends. There will be 2 sittings: 10am and 11:30am. Space is limited (20 girls per sitting) and reservations are required. Donations welcome. Ages 6-12 are welcome; all children must be accompanied by an adult.
Call for reservations at 757.934.0822 or email riddicksfolly@verizon.net, beginning 14 days before the event. If you are unable to attend the program (once you have a reservation), please call us. We always have a waiting list and we hate for a child to miss this opportunity!