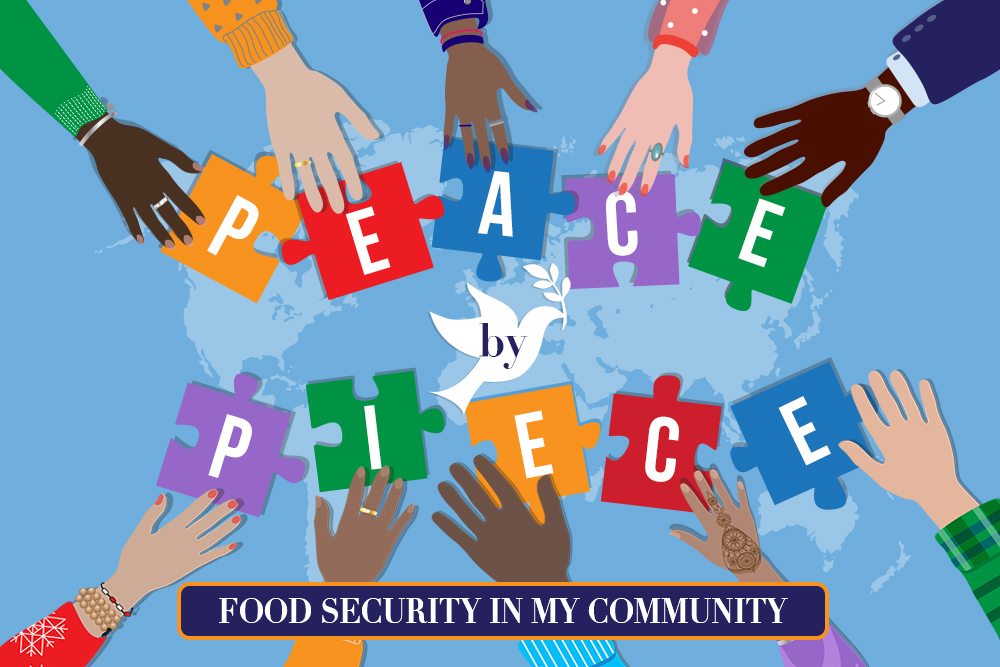 34th Annual Young Artists and Authors Showcase: "Peace By Piece: Food Security In My Community"
Suffolk Sister Cities International sponsors an annual Young Artists and Authors Showcase that help foster a sense of global citizenship and goodwill for young students. This year's theme is "Peace by Piece: Food Security In My Community." The persistent food-security struggle is a concern that all communities face. Ongoing environmental changes continue to impact locals' access to nutritious foods, making the importance of youth leadership and raising awareness more vital every day. Youth from member communities are invited to submit innovative, thoughtful, and impactful creations that emphasize various aspects of food security, including the impact of climate change on food production and food consumption.
The Opening Reception and Award Ceremony will take place on Tuesday, February 28, 2023, from 6:30-8pm, at the Suffolk Center for Cultural Arts. The exhibit—consisting of painting, drawing, mixed media, digital art, photography, music, poetry, and essays—will be on view from February 28-March 27, 2023. Galleries are open Tuesday-Saturday, 11am to 4pm.
*Winners from this juried exhibit of both artwork and writers will go on to compete with students throughout the country. Suffolk has two Sister Cities: Suffolk County, England and Oderzo, Italy.
Sister Cities International aims to promote peace through mutual respect, understanding, and cooperation – one individual, one community at a time.