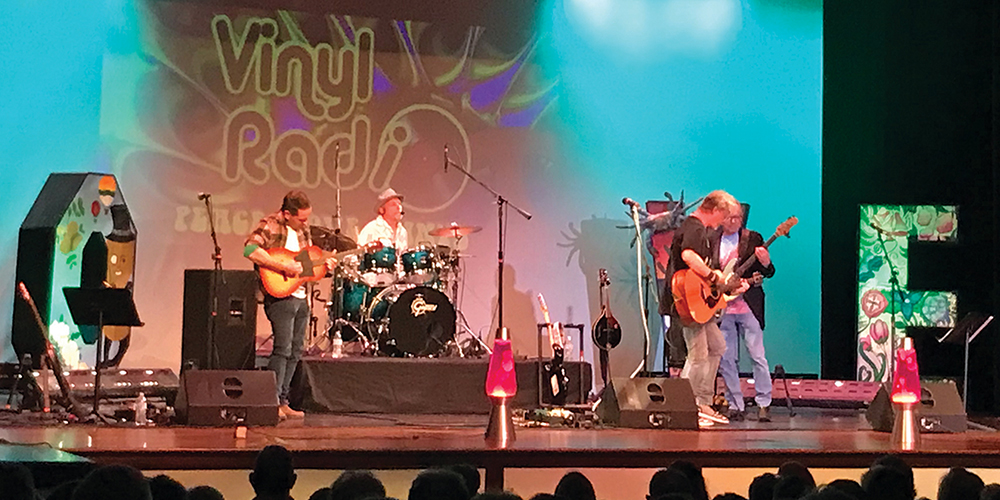 Vinyl Radio
At our patrons request …VINYL RADIO triumphantly returns to the Suffolk Center's historic Birdsong Theater, with a wash of vocal power and a righteous regard for the great rock-n-roll music of the 70s.
Our hometown is very excited to welcome back Chuckatuck native Tim Buppert on vocals /drums, and vocalists/ guitarists Ron Wallace, Ronnie Kimball, and Bill Worrell. We encourage everyone to break out your tie dyes and dust off your bell bottoms for an awesome evening on Saturday, September 16, 2023.
These music City pros combine their considerable talents into an experience that captures the essence of an era when guitars and grooves, melodies and mayhem ruled the airwaves! Performing the music of: The Eagles, America, CSN&Y, Bad Company, The Doobie Brothers, Boston, Aerosmith, Styx, Queen, Led Zeppelin, and many, many more!
Vinyl Radio put simply is the soundtrack of your life!
Tickets are $30, $35, and $40.