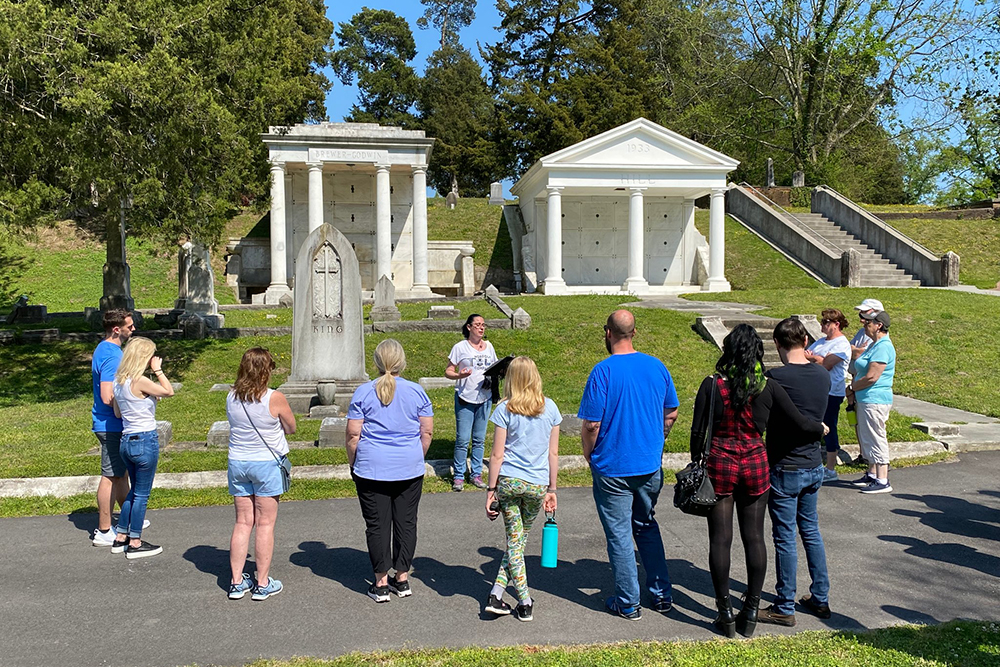 Victorian Suffolk: Dying To Be There, A Guided Discovery of Cedar Hill Cemetery
This 75-minute walking tour explores the hidden meanings buried in Suffolk's Historic Cedar Hill Cemetery. The tour will feature Victorian-era symbolism, burial practices, funerary industries, and mourning rituals. This intriguing and educational excursion will highlight how the residents of Suffolk both lived and died in the 19th century. Cedar Hill Cemetery is more than two centuries old, with roots that harken back to the founding of Suffolk. With keen eyes and curious minds, this tour will bring into focus the fascinating world of Victorian America, their obsession with death, dying, and living beyond the grave.
$7 adults; $5 seniors (60+), military, and children 12 and under
Participants are asked to park in the lot adjacent to the Suffolk Seaboard Station Railroad Museum, 326 North Main Street and meet at the Cedar Hill Cemetery gate adjacent to the parking lot.