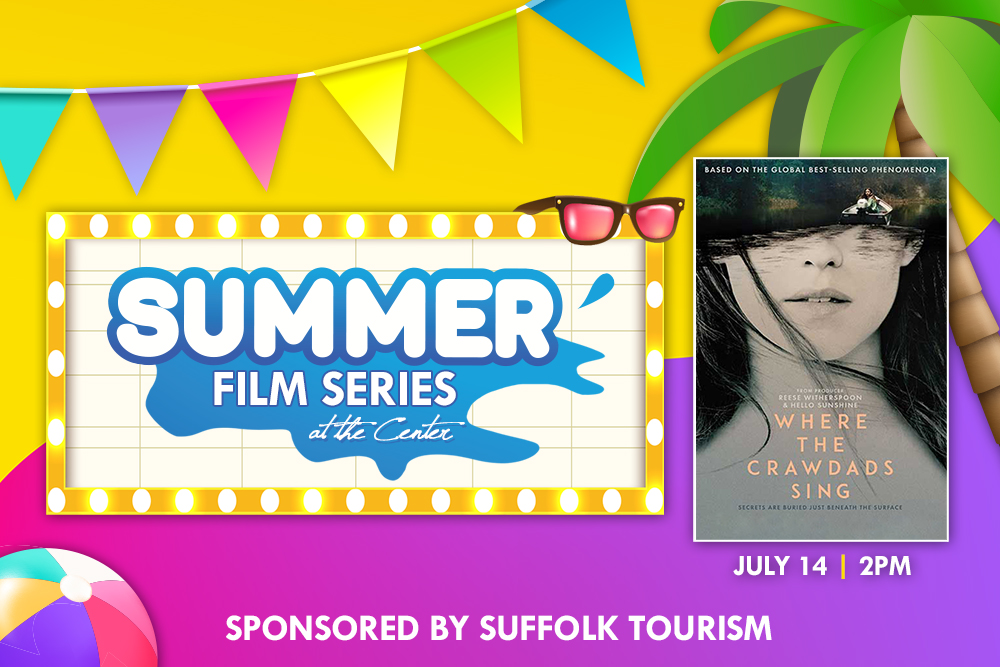 Summer Film Series at the Center: Where The Crawdads Sing
Join Suffolk Tourism, in partnership with the Suffolk Center for Cultural Arts, as they proudly present the Summer Film Series at the Center, a series of three blockbuster films.  The series continues on Sunday, July 14, 2024, when Where The Crawdads Sing comes to the big screen. Admission is $2 per person, and the movie will begin at 2pm.
Based on the worldwide best-selling novel, Where the Crawdads Sing is a coming-of-age story about "Marsh Girl" Kya Clark, a mysterious and wild local in the 1950s Deep South who raises herself in the marshes after she is abandoned by her family. Kya becomes the prime suspect in the murder of a man with whom she was once involved. The cast includes Daisy Edgar-Jones, Taylor John Smith, Harris Dickinson, David Strathairn, and Michael Hyatt. This 2022 action thriller is rated PG-13 and has a running time of 125 minutes.