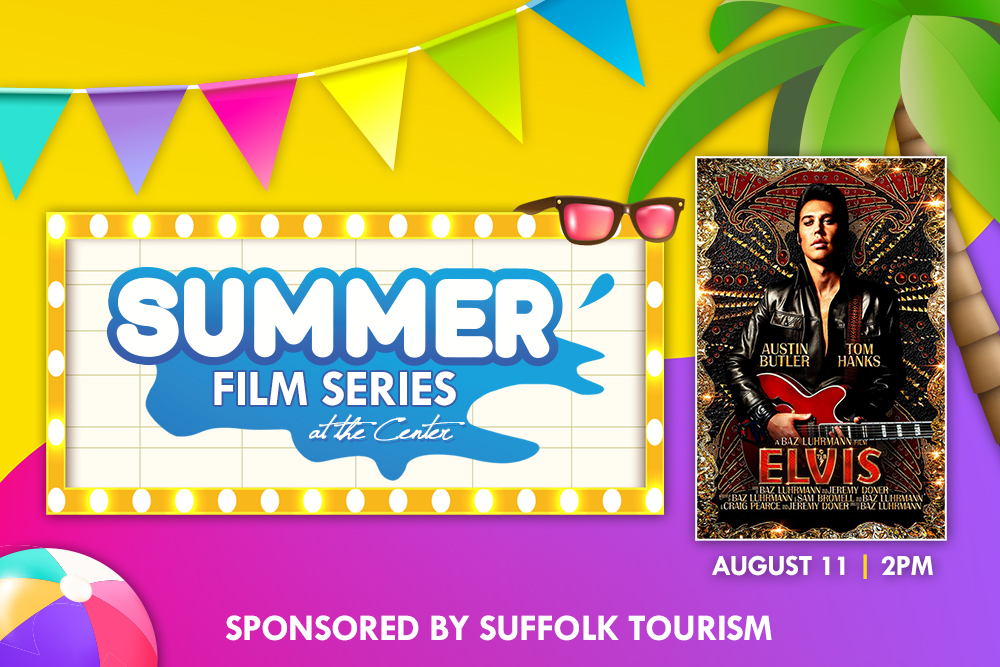 Summer Film Series at the Center: Elvis
Join Suffolk Tourism, in partnership with the Suffolk Center for Cultural Arts, as they proudly present the Summer Film Series at the Center, a series of three blockbuster films. The series concludes on Sunday, August 11, 2024, when Elvis comes to the big screen. Admission is $2 per person, and the movie will begin at 2pm.
Elvis explores the life and music of Elvis Presley, seen through the prism of his complicated relationship with his enigmatic manager, Colonel Tom Parker. The story delves into the complex dynamic between Presley and Parker spanning over 20 years, from Presley's rise to fame to his unprecedented stardom, against the backdrop of the evolving cultural landscape and loss of innocence in America. The all-star cast includes Austin Butler, Tom Hanks, Olivia DeJonge, Helen Thomson, and Richard Roxburgh. This 2022 musical biography is rated PG-13 and has a running time of 159 minutes.